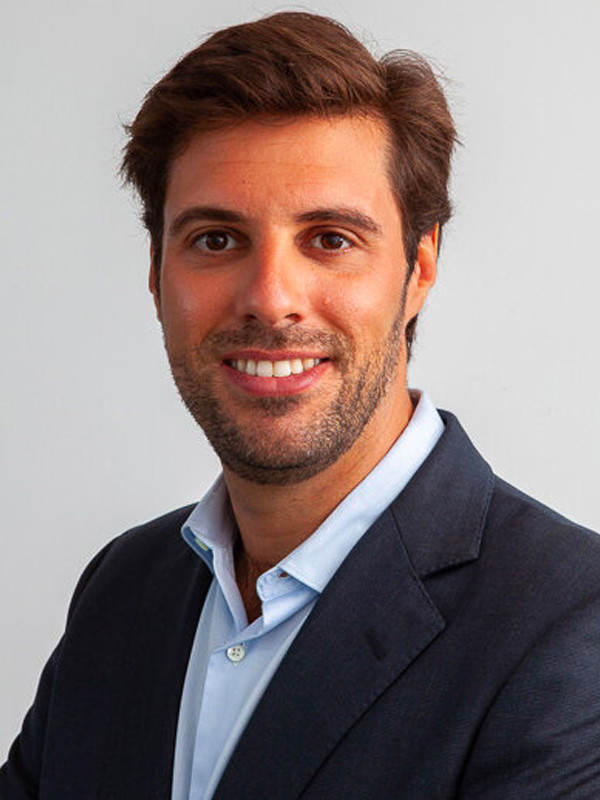 David Braga Malta
David Braga Malta is an entrepreneur, inventor and investor in the life sciences. David founded LiMM, Cell2B and BoostPharma, where he serves as manager, and acted as venture consultant for Caixa Capital, helping to establish a life sciences investment policy for Portugal. David is now venture partner at Vesalius Biocapital. David holds a PhD in Bioengineering from the MIT Portugal Program and a M.Sc. Degree in Biological Engineering, Instituto Superior Técnico. For his PhD, David worked at the Koch Institute at MIT on stem cell based therapies. His academic career focuses on the field of regenerative medicine with different publications and patents in the field. In parallel and committed to improving the state of the world, David was nominated a World Economic Forum Global Shaper having served as the curator of the Lisbon Hub. Currently, David is involved in the inception of new bio-ventures actively scouting for disruptive technologies to build transformative companies.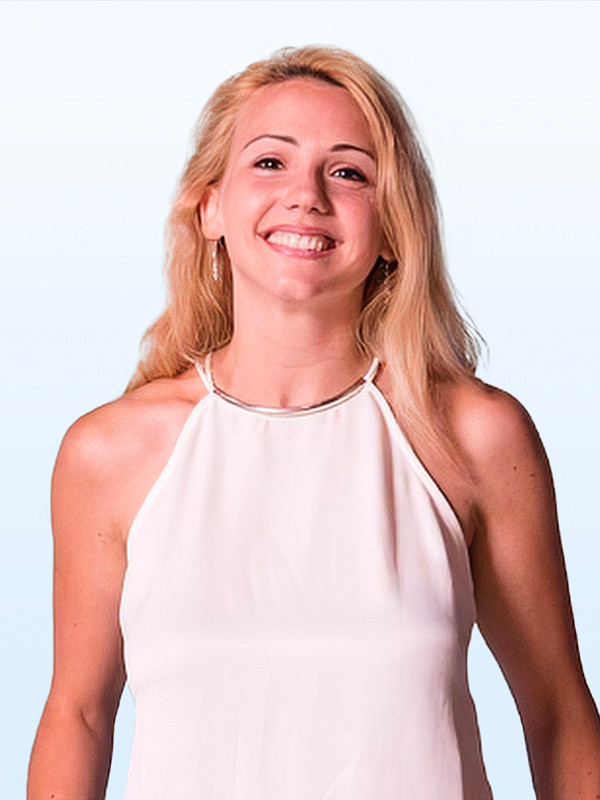 Marta Oliveira
Marta Oliveira is an aerospace engineer by training and integrates the team responsible for launcher safety at the European Spaceport in Kourou, French Guiana. She was distinguished in 2020 by Forbes 30 Under 30 Europe in the areas of Manufacturing and Industry. Highlights of her academic background include a Master's degree in Aerospace Engineering with thesis supervision from Instituto Superior Técnico and Imperial College London, and a Master's degree in Space Studies at the International Space University. Marta has worked at different space agencies, starting as an intern at NASA's Goddard Space Flight Center, later joining the European Space Agency (ESA) and the French Space Agency (CNES).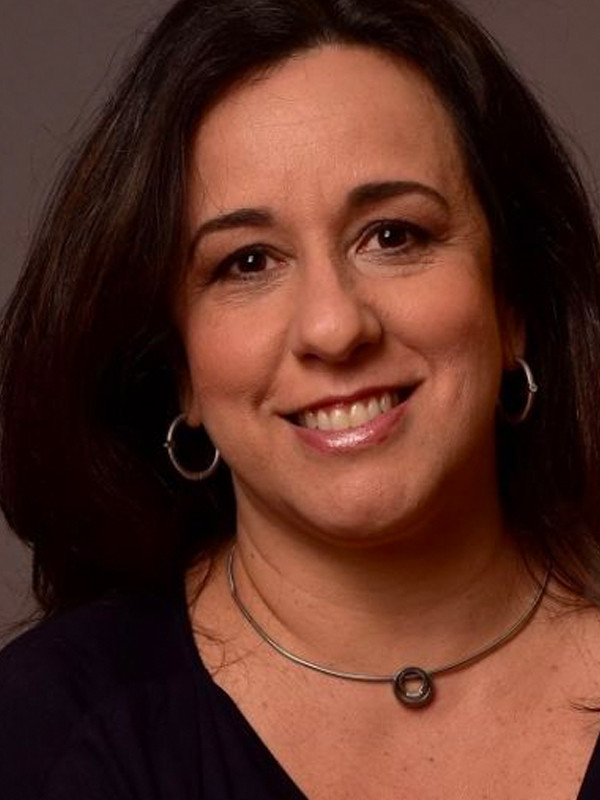 Paula Alves
Paula Alves is CEO of iBET – Instituto de Biologia Experimental e Tecnológica, senior researcher at ITQB NOVA and visiting associate professor at FCT NOVA. She is president of ESACT – European Society for Animal Cell Technology and member of the US National Academy of Engineering. At the European Commission, she is a member of the Scientific Council of the Innovative Medicines Initiative and of the European Center for the Validation of Alternative Methods. Paula has a degree in Biochemistry (University of Lisbon) and a PhD in Biochemical Engineering (ITQB NOVA) and from the beginning of her career, her research has focused on animal cell technology. She works in R&D of processes for the production and characterisation of complex biopharmaceuticals. She has extended these competencies to the area of human stem cells to obtain pre-clinical models for drug development and cell therapy products. She is one of the 100 women in the 2019 edition of the book 100 Women in Science published by Ciência Viva.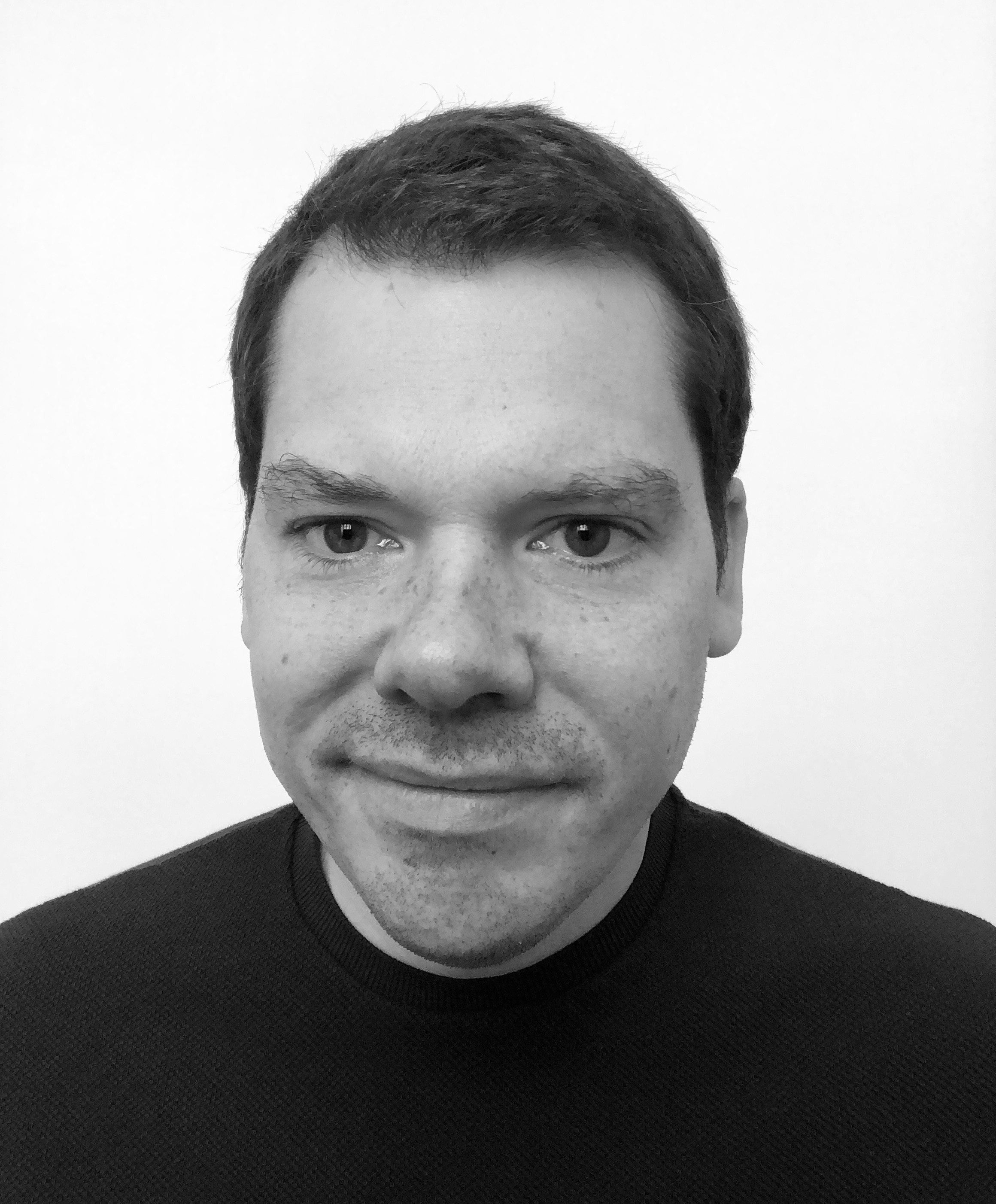 Alexis Boudard
Alexis Boudard is director of Openclassrooms' regional programmes and coordinates partnerships with French regional authorities to develop remote vocational training in the innovation sectors. A senior manager in the territorial civil service, he has held various management positions at local and national level, particularly in the area of the digitalisation of public services. He graduated in Public Law at the University of Aix-en-Provence, France, and in Territorial Management at the National Institute for Territorial Studies in Strasbourg.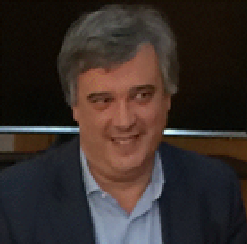 Carlos Faro
Carlos Faro is Chief Executive Officer (CEO) of CarboCode Food and co-founder and former CEO of Biocant, a science and technology park dedicated to Biotechnology. He has many years of experience in research, technology transfer and spin-off generation. He was board member of Biocant Ventures and of several promising Life Sciences start-ups. Carlos is also Associated Professor at the University of Coimbra and member of the National Science, Technology and Innovation Advisory Committee.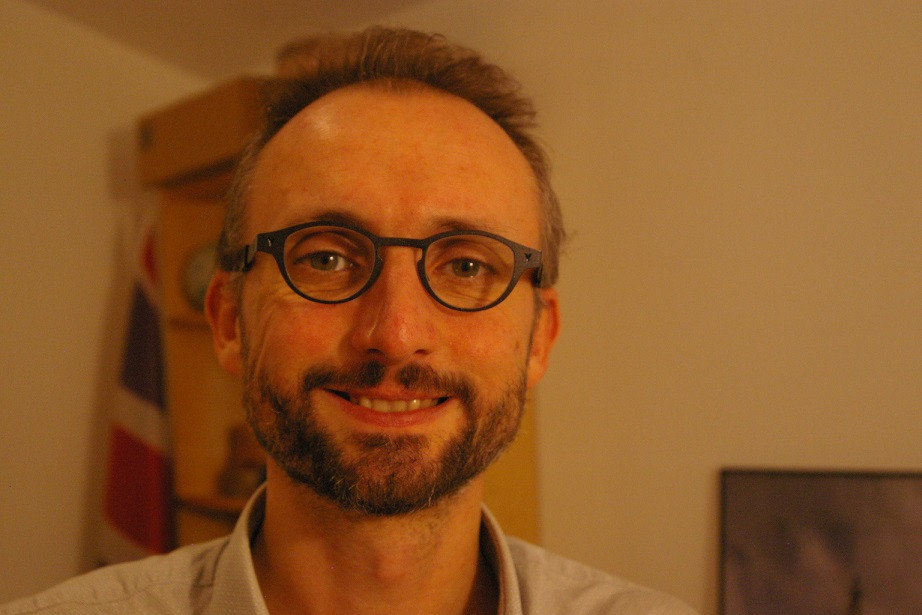 Christophe Chaffardon
Christophe Chaffardon graduated in engineering. After working at the Cité des sciences et de l'Industrie in Paris, Christophe became responsible for educational programmes at the Cité de l'espace in Toulouse, the city where he studied. He is also the author of scientific documentaries and children's novels.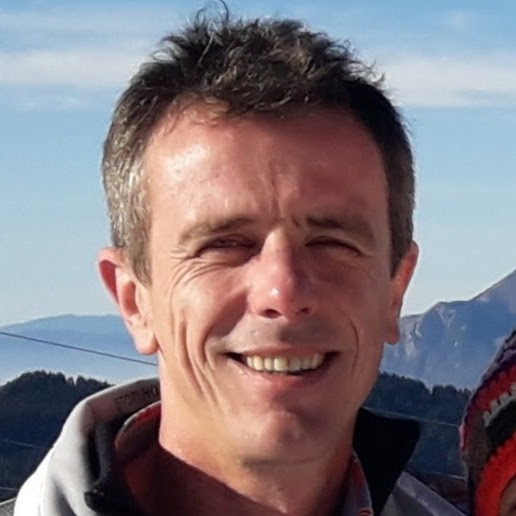 Christophe Gregoire
Christophe Gregoire is currently Global Medical Expert for the Protein Covid Vaccine at Sanofi Pasteur-Lyon, France. Christophe holds a PhD in Biochemistry, Microbiology-Biotechnology done at Pasteur Institute – Paris as well as an immunology certificate from Pasteur Institute and a certification in Medicine development from IFAPP academy & King's College London. After several fundamental research positions in US, France and Portugal (IGC- Oeiras), done respectively on Allergy, Chagas disease and Malaria, Christophe joined the R&D Discovery department of Sanofi Pasteur in 2006 as principal investigator. During 12 years, Christophe Gregoire participate to several vaccine projects at the preclinical stage before to join the Medical Affairs
Ella Bouquet
After being European affairs advisor and responsible for European science and innovation projects at Sorbonne Université, Ella Bouquet was national contact point for the Horizon 2020 programme on administrative, legal and financial issues. Since 2018, she has been responsible for the department monitoring higher education and science operators at the European and international affairs delegation of the Ministry of Higher Education, Science and Innovation. Within this framework, Ella Bouquet is responsible for the French monitoring arrangements for the Horizon Europe programme, which includes representation on the programme committees and piloting the national contact points. Her activities contribute to the implementation of the national action plan to improve French participation in European funding schemes for science and innovation, in the areas of encouragement, monitoring and influence.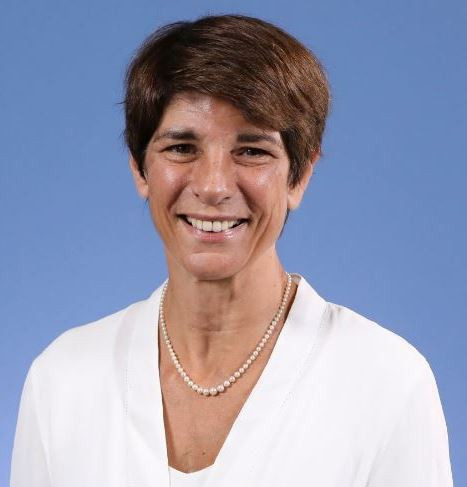 Florence Mangin
Florence Mangin graduated from the National School of Administration, Strasbourg, in 1992 and had her first assignments in Southern and Western Africa. On her return to Europe, she was successively in charge of Community policies at the European Cooperation Directorate of the Ministry of Foreign Affairs (1993-1996), Counsellor at the Permanent Representation of France to the European Union in Brussels (1996-1997), Technical Counsellor for European Affairs at the Prime Minister's Office in Paris (1997-2002) and Minister Counsellor at the French Embassy in Rome (2004-2008). Her professional career took her to the positions of Ambassador Permanent Representative of France to the United Nations and International Organisations in Vienna (2009-2012), coordinator for cybersecurity and open data at the Secretary General of the Ministry of Foreign Affairs and International Development (2014-2015) and finally Director of the Continental Europe Directorate at the Ministry of Europe and Foreign Affairs (Balkans, Russia and neighbouring countries, South Caucasus and Central Asia) (2015-2019). In 2017, she was appointed senior official for Equal Rights at the MEASM. In May 2019, she was appointed Ambassador extraordinary and plenipotentiary to the Republic of Portugal. Florence Mangin was decorated Knight of the National Order of the Legion of Honour in 2010 and Officer of the National Order of Merit in 2019.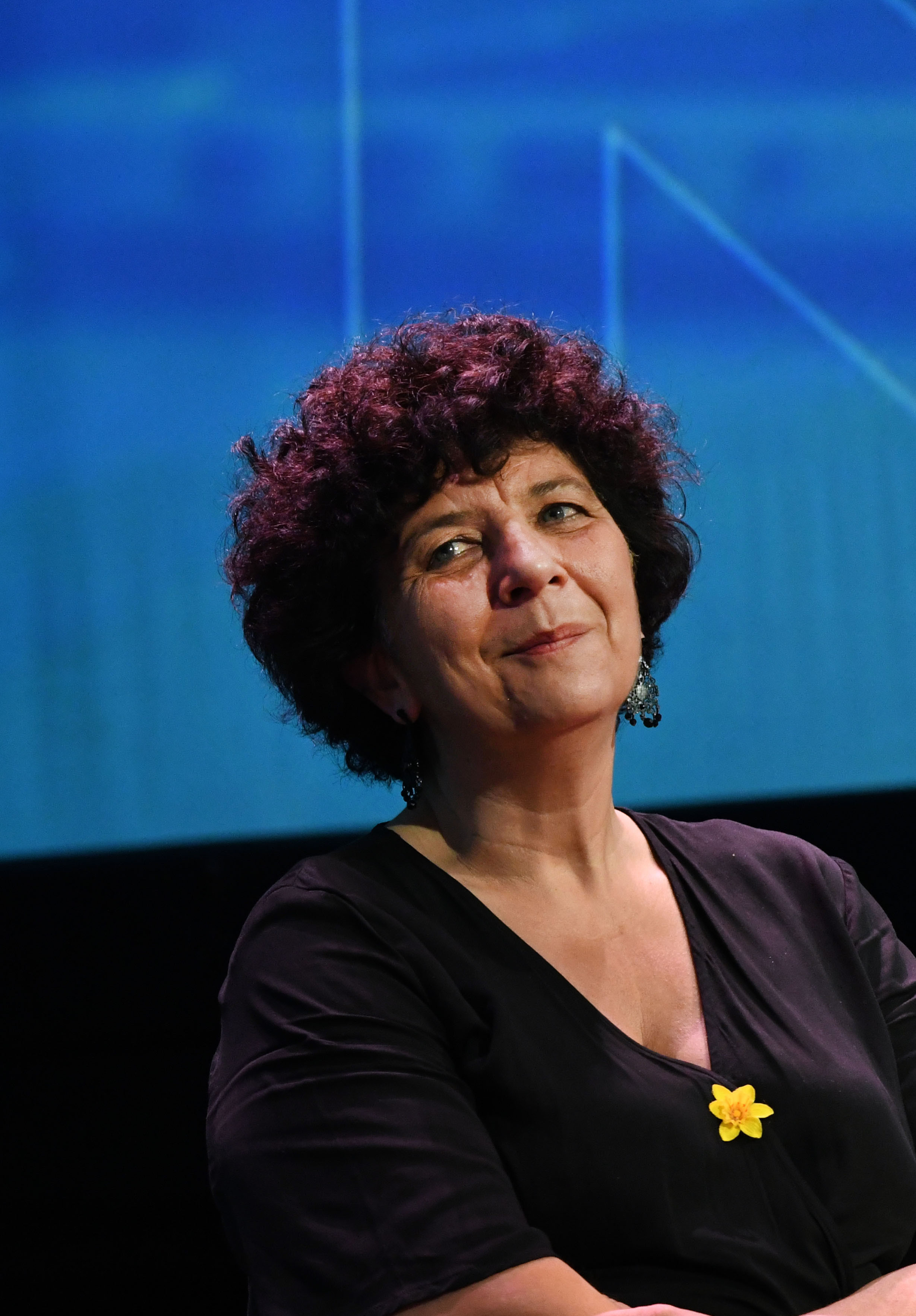 Fréderique Vidal
Fréderique Vidal, a biochemist specialising in molecular genetics, is France's Minister of Higher Education, Research and Innovation . President of the University Nice-Sophia-Antipolis from 2012 to 2017, she was appointed Minister of Higher Education, Research and Innovation in Édouard Philippe's government under President Emmanuel Macron on 17 May 2017, and remains in this position in Jean Castex's government formed on 6 July 2020. She has a degree in biochemistry from the University of Nice-Sophia-Antipolis, and a master's degree (DEA) in fundamental virology from the Institut Pasteur. Fréderique Vidal defended her PhD thesis in life sciences at the University of Nice-Sophia Antipolis in 1993. Her research focuses on the genetic and epigenetic modifications involved in germline differentiation. She developed several genetically modified mouse models that allowed him to show the essential role of Sertoli cells during the spermatogenesis process. From 1999 to 2003, she was an external member of the Scientific Council of the French National Institute for Health and Medical Research. She is an expert of the Higher Council for Evaluation of Research and Higher Education (HCERES) since 2007, and of the European Union within the Euro-Mediterranean University (EMUNI) since 2010. Fréderique Vidal has been an invited member with deliberative vote of the scientific committee of the Faculty of Medicine since 2010, and of the European Tempus project. She is also a member of the management board of the Observatoire de la Côte d'Azur. Since 2013, she has been treasurer of the Coordination of French Universities of Intensive Research (CURIF), one of whose stated objectives is "to make the role and activities of intensive research universities better known to political and economic decision-makers and opinion leaders". On 22 January 2016, under the impetus of Frédérique Vidal, the University Nice-Sophia-Antipolis was certified for its Excellence (Idex) for the UCA Jedi project.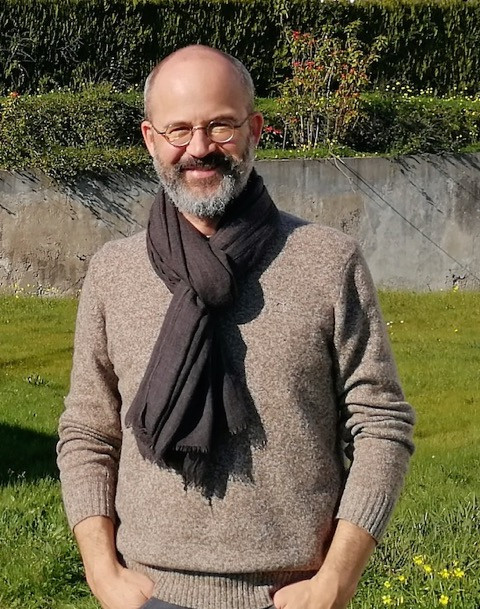 Gabriel Marais
Research Director in Ecology and Evolution, Gabriel Marais is a principal investigator at the CNRS, France, in the field of ecology and evolution at Claude Bernard University Lyon 1. Gabriel Marais leads a research team dedicated to sexual systems in wild and cultivated plants using genomic and bioinformatics approaches. The team has recently published work on sex determination in grapevines, hops and cannabis. He received the CNRS Bronze Medal (for young scientists) in 2012. For the last two years he has been a visiting researcher at the Instituto Superior de Agronomia in Lisbon to develop a collaboration on viticulture. From September 2021, as scientific director, he will join CIBIO (Porto), which will become BIOPOLIS thanks to a European team building project with the University of Montpellier.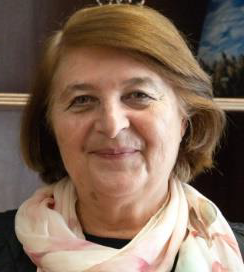 Helena Pereira
Helena Pereira is President of the Foundation for Science and Technology - Portuguese acronym FCT. Previously she held academic and scientific management positions in university bodies, polytechnics and research institutes. She was Dean and Vice-Rector of the Technical University of Lisbon (which merged with the University of Lisbon), and between 2008 and 2010 chaired the association AMONET - Portuguese Association of Women Scientists. Helena Pereira has a degree in Chemical-Industrial Engineering from the Instituto Superior Técnico, a PhD from the Faculty of Biology at the University of Hamburg, Germany, and obtained her aggregation at the Instituto Superior de Agronomia, where she is a full professor. Her area of research has been forests and forest products, including bioenergy and biorefineries.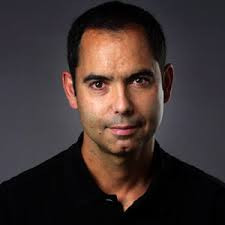 Henrique Veiga-Fernandes
Henrique Veiga-Fernandes studied Veterinary Medicine at Universidade de Lisboa, Portugal and at Università degli Studi di Milano, Italy. In 2002, he obtained a PhD in Immunology from Université René Descartes, Paris, France, before moving to the National Institute for Medical Research, London, UK, as a postdoc. In 2009, he returned to Portugal to set up his independent research group at Instituto de Medicina Molecular, where he became member of the direction team in 2014. In 2016, Henrique Veiga-Fernandes joined the Champalimaud Center for the Unknown, Portugal, where he is currently a Senior Group Leader. Henrique Veiga-Fernandes was elected a member of the European Molecular Biology Organisation (EMBO) in 2015, and he was made Commander of the Order of Sant'Iago da Espada by Portugal in the same year. He secured several European Research Council awards, and has previously won the Pfizer Prize for basic Science (2014 and 2016), the senior research award from the Crohn's and Colitis Foundation of America, USA (2014), the Innovator and Breakthrough Awards from the Kenneth Rainin Foundation, USA (2013 and 2014), the National Blood Foundation Scholar, USA (2012), and he integrated the EMBO Young Investigator Programme in 2008.
Isabel Gonçalves Folhadela Furtado
After completing her degree in Economics at University of Manchester, Isabel joined TMG ( Textil Manuel Gonçalves SA ), a private family owned and operated group. CEO of TMG Automotive and member of the Board of Directors of the TMG Group companies. In 2018, she was appointed as the first woman for Chairman of COTEC Portugal, the Portuguese National Association for Innovation, whose honorary president is Professor Marcelo Rebelo de Sousa, Portugal´s President. Currently, Isabel is Vice presidente of ATP (Portuguese Textile Association ); member of Board of Curators of University of Minho; member of Executive Board of CEIIA (Centre for Automotive and Aeronautical engineering ); member of General Council of Forum da Competividade; member of the Governance Committee of MIT- Portugal Program. In 2014, she was awarded with the Industrial Order of Merit insignia by the President of Portugal. In July 2019, she was awarded with Prémio D. Antónia Ferreira, a prize that distinguishes women for their accomplishments and careers.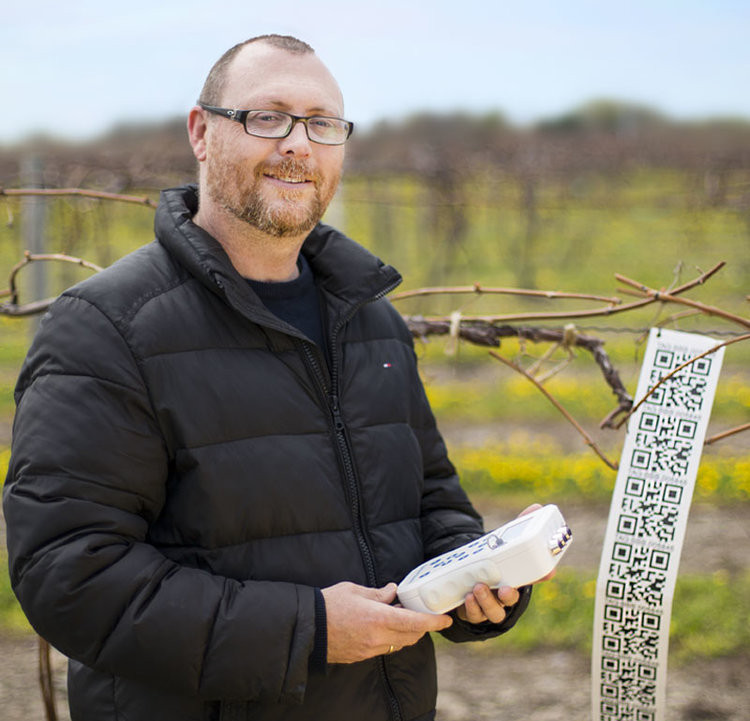 James Taylor
James Taylor is a Research Director with INRAE located in the Information Technologies for the Agriculture of Tomorrow Research Unit (UMR-ITAP) in Montpellier, France. He leads the Decision and Modelisation group, which focuses on precision and digital agriculture applications in viticulture and other crops. He has worked in the field of Precision Agriculture since 1997 and started the first PhD in the area of Precision Viticulture in 1999 using prototype yield monitors in Australia. James Taylor's background is in agronomy, soil science and spatial statistics, and he researches the application of new and emerging sensors and data structures in agricultural production systems. He has held several post-doctoral and research fellowships that were strongly linked to industry and translational activities in Australia, New Zealand, Europe, Asia and North America, for both arable and perennial horticultural systems. James Taylor has on-going collaborations in the area of Precision Agriculture with researchers in the USA, Greece and China.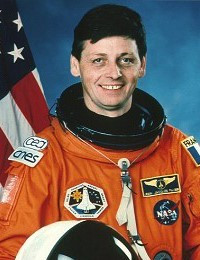 Jean-Jacques Favier
Jean-Jacques Favier is an engineer graduated from the Institut Polytechnique de Grenoble. He got a first PhD in Metallurgy and Engineering from the Ecole des Mines de Paris, then has been granted a solid state physics PhD from the University of Grenoble. He joins the Nuclear Research Center of Grenoble as a researcher in Materials Sciences, then became Director of the Solidification Laboratory and finally Director of Research of the French Atomic Energy Commission (CEA). He contributed to the preparation of more than a dozen of space experiments in collaboration with different space agencies such as CNES, Soviet Union, ESA and NASA. He is the founder of the MEPHISTO program, a solidification experiment which flew 4 times aboard the space shuttle Columbia . Selected as astronaut candidate by CNES in 1985, and as Payload Specialist by NASA in 1992, he became back-up on the Spacelab mission IML2 in 1994 then flew as prime on the LMS mission in 1996 aboard Columbia for a 17 days mission. He has been appointed Full Professor and Research Program Director at the International Space University of Strasbourg (France), and Referent Professor at ISAE-Supaero Toulouse. He is one of the two co-chairs of the French Technical and Scientific Framework on Habitats in Extreme Conditions, ARCHES, sponsored by the French Ministry. He was awarded Chevalier de la Légion d'Honneur in 1997, the Gold Medal of the city of Grenoble, and the NASA Flight Medal.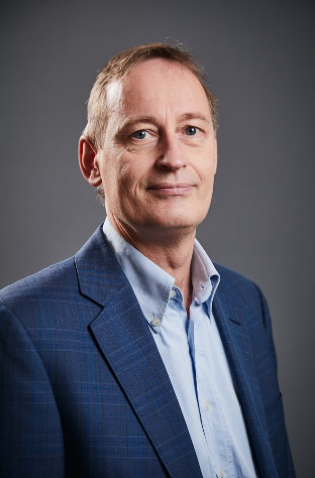 Jean-Marc Bahu
Jean-Marc Bahu, an Engineering graduate from ISAE-SUPAERO aeronautical high school, is Deputy Director and Head of the Future Launchers and Innovation Department at the CNES Launchers directorate in Paris. His team manages all Future Launcher preparation activities at the CNES, such as the development of technological prototypes (Prometheus precursor engine, Callisto reuse demonstration), as well as R&D activities and engineering studies on future launcher concepts. Its perimeter also covers studies on the adaptation of the Guyana Space Centre to host European private micro-launcher initiatives. At CNES he was involved in the development and qualification of the Ariane 5 launcher, as project manager for the upper stage qualification (ESCA/HM7B, Vinci engine), and as propulsion expert for the initial Main Cryogenic Stage/Vulcain engine qualification.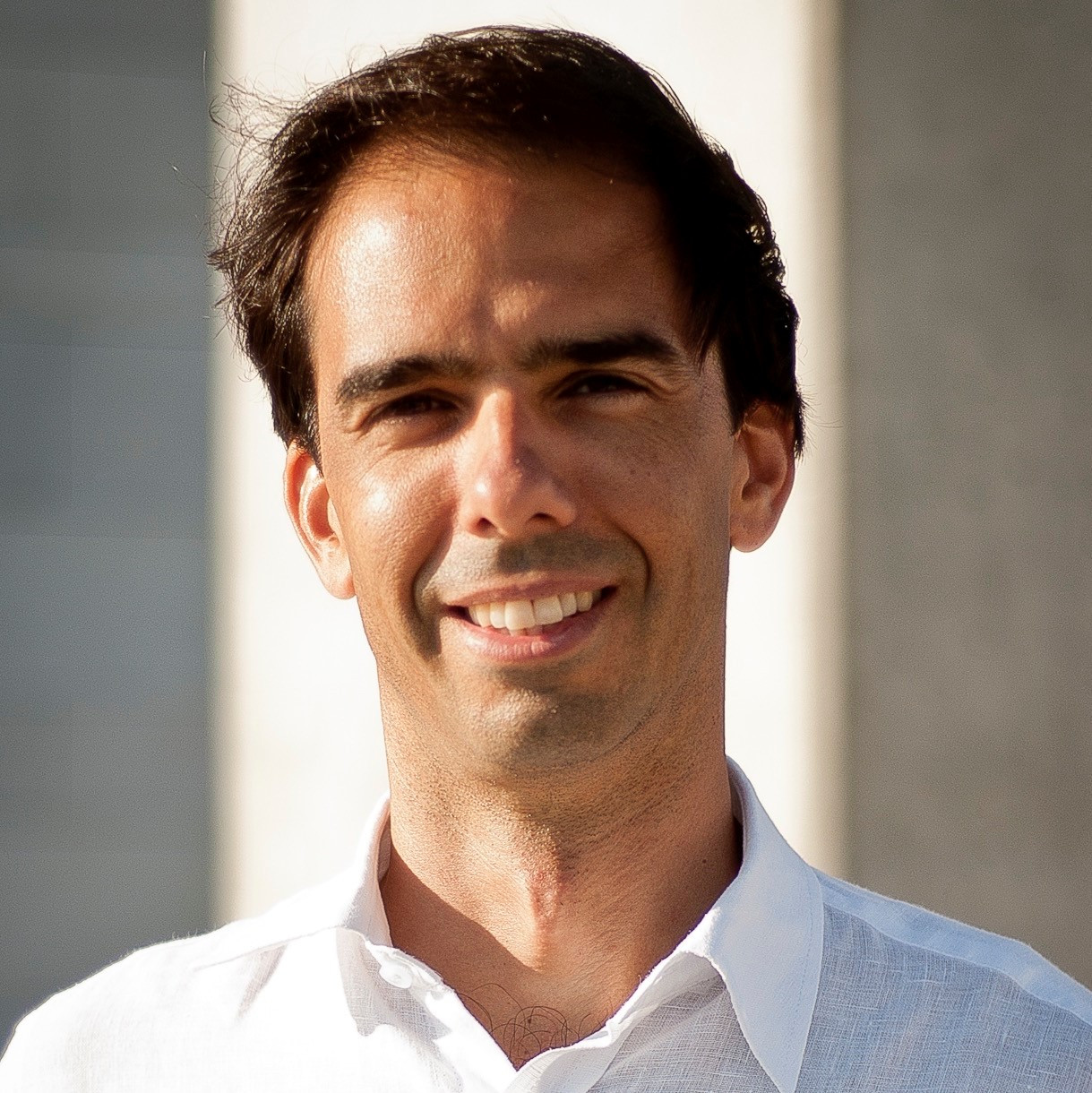 João Pinelo
João Pinelo is Data Scientist and Lead Developer at the AIRCentre. He focuses on the development of data-driven software with a core of spatial data and has developed several custom GIS web platforms. João is interested in adding value to web applications through the integration of Earth Observation data and Artificial Intelligence. He loves developing both systems' architecture and the full-stack of web applications. João Pinelo has earned a PhD in Architecture and Space Syntax from University College London.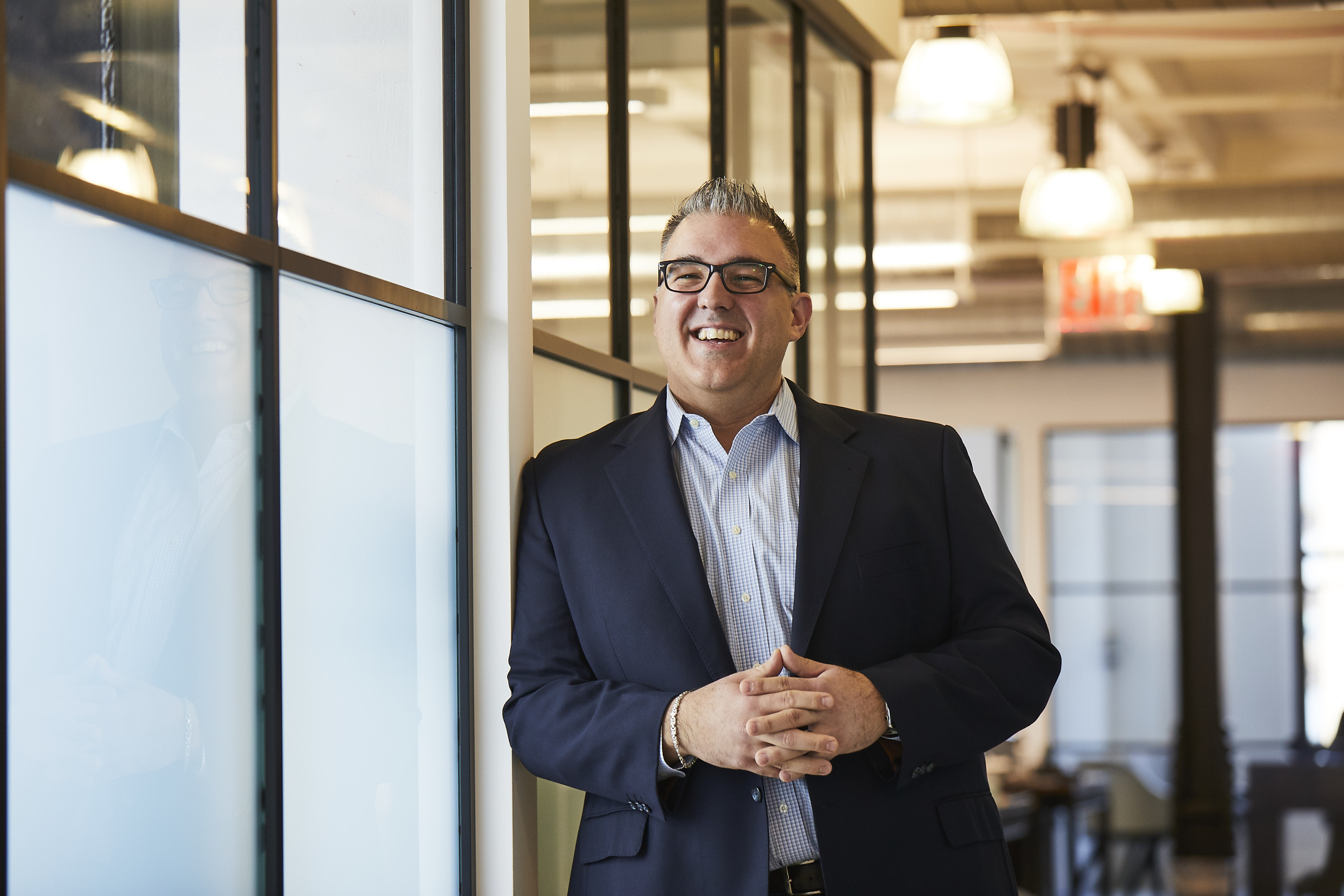 José Otero
José Otero is the Chief Technology Officer and a member of theTurnstone Biologics Executive Team, where he heads bioprocess development, manufacturing, and CMC, across both viral and cellbased therapies, bringing with him nearly 20 years of industry experience in vaccines and complex biologics. He joined Turnstone from Seres Therapeutics, Inc., where he was Vice President of Bioprocess Development and Manufacturing. Otero oversaw expansion of the group and was the team leader for the first synthetic microbiome therapy to enter clinical studies in the U.S. He started his career at Merck & Co., Inc., where he was Head of Fermentation Development before becoming a Director of Engineering to support multiple commercial vaccine franchises. Otero earned a Ph.D. in chemical and biological engineering from Chalmers University of Technology, and an M.Eng. in biomedical engineering and a B.S. in chemical engineering from the Massachusetts Institute of Technology.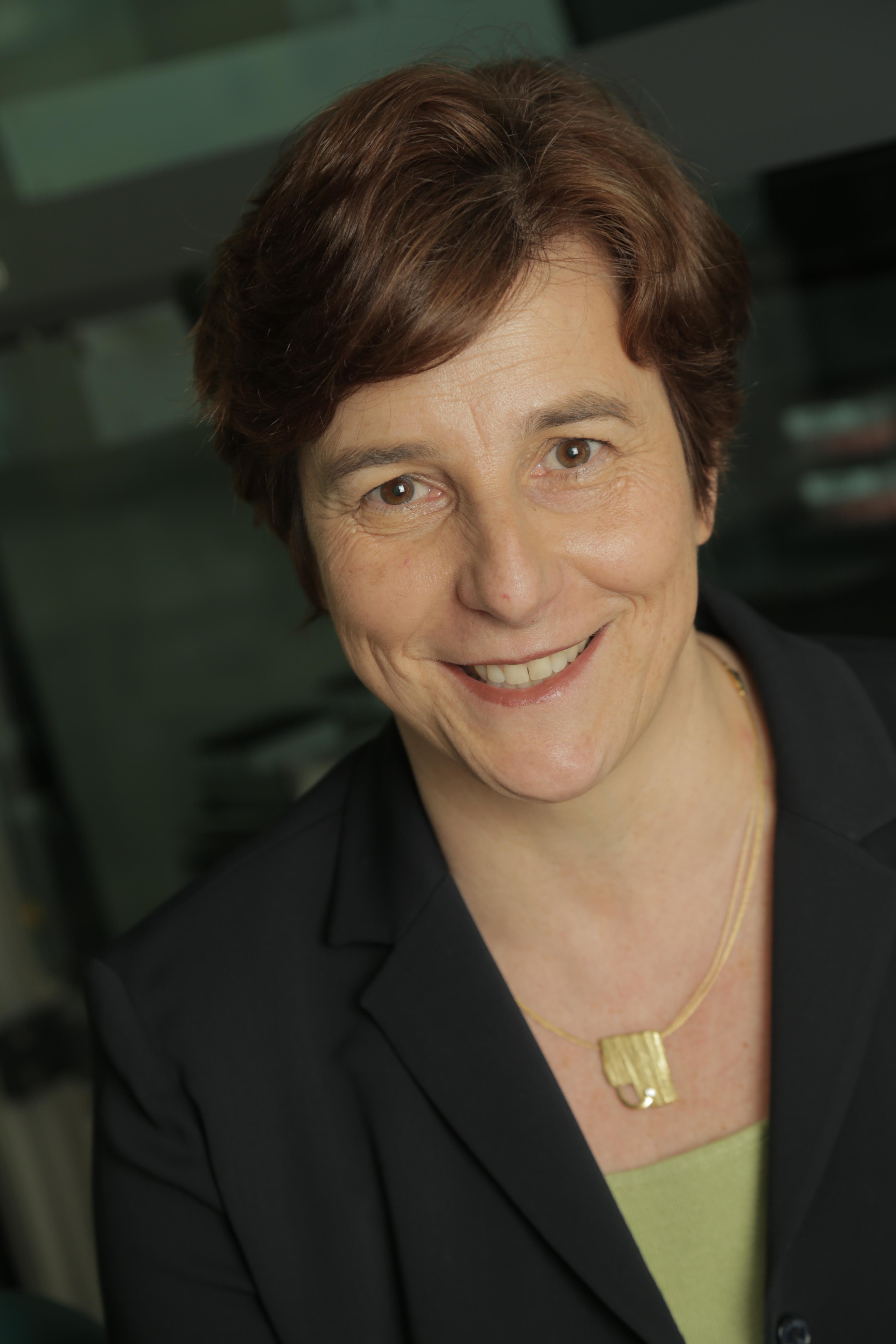 Kathrin U. Jansen
Kathrin U. Jansen holds a PhD in Microbiology, Biochemistry and Genetics from Phillips Universitaet in Marburg, Germany. She is currently senior vice president and director of vaccine R&D at Pfizer Inc. and a member of Pfizer's Global Leadership Council for Research, Development and Medical Affairs. With over 28 years of experience in the pharmaceutical industry, she leads integrated global vaccine projects at Pfizer with responsibilities from discovery to commercialization and post-marketing. She coordinates an extensive portfolio of preventive and therapeutic vaccines. In collaboration with BioNTech, Kathrin Jansen led the development of the BNT162b2 candidate vaccine against Covid-19, the first that FDA cleared, and also the first approved drug using the mRNA platform. She was responsible for vaccine discovery, early-I&D and clinical trial operations at Wyeth, which she joined after 12 years at Merck & Co, where she led discovery and R&D programmes for bacterial and viral vaccines (rotavirus, zosters, mumps, measles and rubella). Kathrin Jansen is a visiting professor at the University of Pennsylvania School of Medicine. She serves on the Scientific Council of the Coalition for Epidemic Preparedness Innovations, and is a Fellow of the American Society for Microbiology and the Royal Society of Medicine.
Lars Montelius
Since Sept 1st, 2014, Lars Montelius is the Director-General of INL – International Iberian Nanotechnology Laboratory in Braga, Portugal. He is a full professor in Nanotechnology at Lund University, Sweden and he was Dean of the Physics Department, Science and Engineering Faculties, Lund University, during 2003-2009. From 2009-2011, he was the director for Öresund University & Öresund Science Region, being a cross-border cooperation between eleven universities, three regional authorities, two countries in the Öresund Region. Between 2007 and 2014, he was chair of the Swedish Technical Standardization Committee on Nanotechnology and he is the founder of several Swedish companies working with nanotechnology. Currently, he is also the President of IUVSTA – The International Union for Vacuum Science, Technique and Applications with more than 150000 members from 32 countries and he is a member of the EC Executive High Level Group (HLG) at DG NMPB, the board member and Working Group Chair of the two European Technology Platforms NANOFutures and EuMat.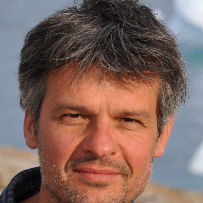 Laurent Barillé
Laurent Barillé is a professor at the University of Nantes, France, where he is carrying out research bringing together marine ecology, aquaculture and remote sensing in the Remote Sensing and Benthic Ecology team of the Mer Molécules Santé laboratory. After presenting a thesis at IFREMER on oyster farming in the Marennes-Oléron basin, he was a CNRS delegate at the Laboratoire de Planétologie at the University of Nantes for training in hyperspectral remote sensing of marine microalgae. His recent work is dedicated to the mapping of coastal and estuarine vegetation using the Sentinel 2 satellite and the coupling of satellite image time series with bivalve growth models. Applications include the development of water quality bio-indicators based on Earth observation data and the identification of favourable sites for offshore aquaculture. He coordinates the international MSc in Aquaculture, Environment, Society with Heraklion University in Greece and the University of the Highlands and Islands in Scotland.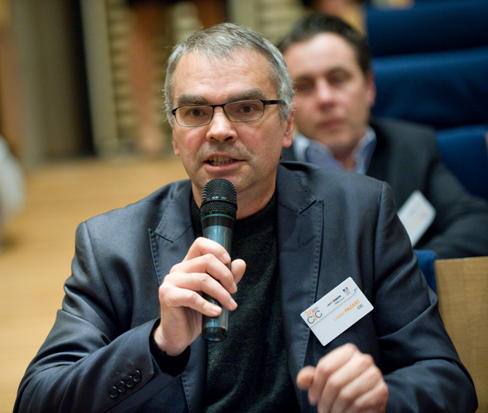 Lionel Pazart
Lionel Pazart is coordinator of the Clinical Research Centre for Technological Innovation at CHU de Besançon, France, professor of public health and clinical research at the University of Bourgogne-Franche Comté, and researcher at the Integrative Research Laboratory in Clinical Neurosciences. He was coordinator of the Tech4Health national network, a component of F-CRIN dedicated to clinical research on medical devices. Holder of 14 patents, he is also author of 18 formal reports to the Ministry of Health, partner of ten European projects, methodologist for more than 100 clinical trials, 170 publications and 150 communications, and responsible for the launch of 3 start-ups in health technologies. His research topics focus on the development of methodologies adapted to specific research questions for technological innovations, during idea generation, design, development, initial testing and clinical trials on new medical devices. Considering that technological progress increasingly raises ethical questions, it seems fully justified the emergence of a research unit on ethics and medical progress linked to the Clinical Research Centre and bringing together sciences and humanities.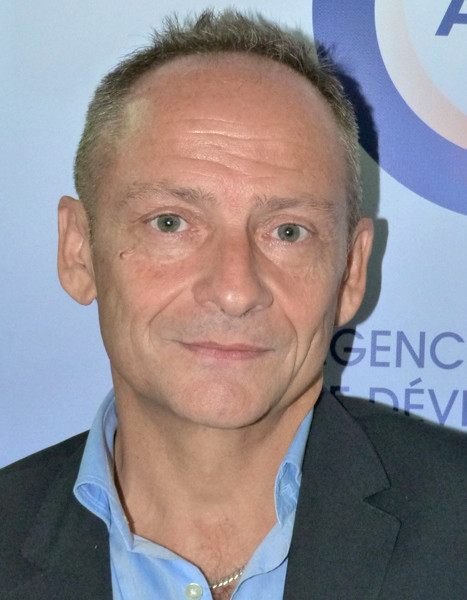 Ludovic Cocogne
A graduate of the Institut d'Etudes Politiques in Paris, and with a PhD in Economics and a degree in Philosophy, Ludovic Cocogne joined the Agence Française de Développement in 1989, the central operator of France's official development assistance. He was in charge of economic and monetary studies at the IEOM in Noumea and head of the Economic and Social Research Division at AFD headquarters. He also held various positions as mission officer for AFD abroad (Chad, Lebanon and Dominican Republic), or at headquarters. From 2012 to 2019, he was director of AFD's regional agencies in French Guiana and Martinique. Since May 2019, he has been Director of International and European Relations at the Institut de Recherche pour le Développement, responsible for managing the network of foreign representations, partnerships and external funding.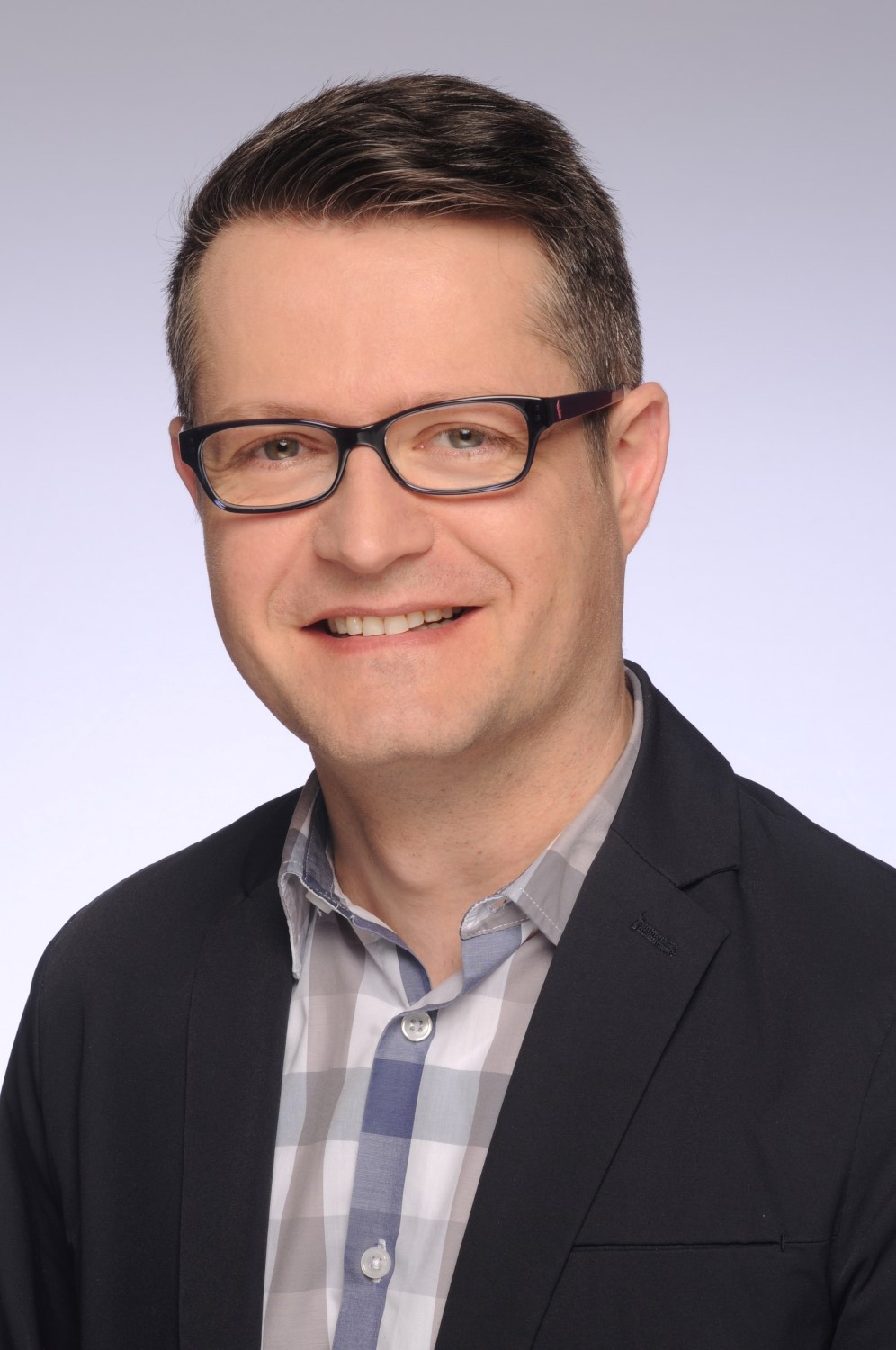 Ludovic Thilly
Ludovic Thilly is a full professor at the University of Poitiers. Since 2012, he has been executive vice-rector in charge of European Networks. Member of the Executive Board of the Coimbra Group since 2015, he was elected its president in June 2017 and re-elected in June 2020 for four years. Ludovic Thilly is a physicist working on the deformation mechanisms of (nano) materials. He has co-authored more than 70 publications in international journals (including 4 book chapters) and given more than 50 invited talks at international conferences and institutions. Ludovic Thilly is coordinator of the EC2U European University Alliance and coordinates the informal group of the 24 newly selected alliances.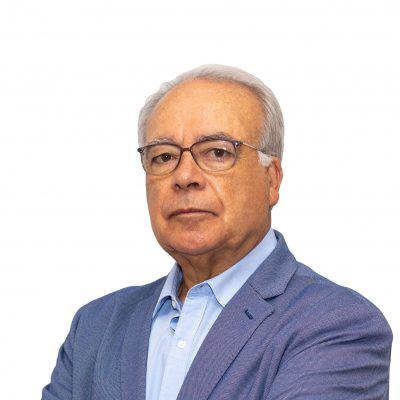 Manuel Carvalho da Silva
Manuel Carvalho da Silva was an electrical worker, labour planner, trade union activist, coordinator and general secretary of the Portuguese trade union CGTP between 1986 and 2012. He holds a degree and a PhD in Sociology from ISCTE-IUL. He is coordinator of the Collaborative Laboratory for Work, Employment and Social Protection (CLABOR) and of the Lisbon branch of the Centre for Social Studies at the University of Coimbra (CES-UC). He was visiting professor at Lusófona University, 2011-2016. He is vice-president of the General Council of the University of Minho and member of the Scientific-Technical Council of the Escola Superior de Saúde do Alcoitão. Author of several books and chapters of books, hundreds of articles and a wide intervention on topics such as work, employment, trade unionism, the welfare state, Europe, globalization. He currently participates in several research projects. He has been a regular columnist for Jornal de Notícias since 2011 and a commentator on RR since 2012.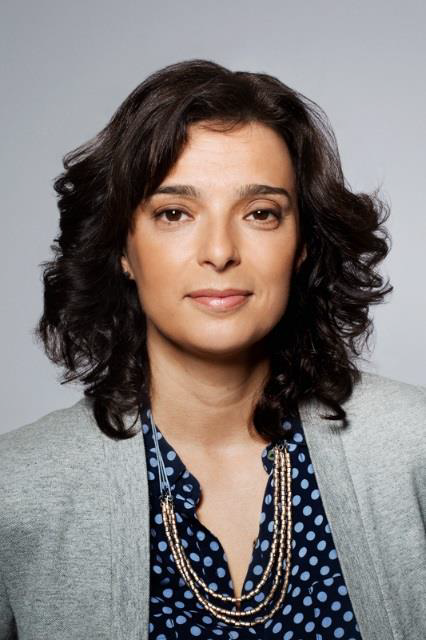 Maria Mota
Maria M. Mota received her PhD degree in Molecular Parasitology from University College London in 1998, under the guidance of Anthony A Holder. She then moved to New York to pursue a postdoc at the New York University Medical Center and later in 2002 she started her own group at the Instituto Gulbenkian de Ciência (IGC), in Portugal. Currently, Maria is the Executive Director of Instituto de Medicina Molecular João Lobo Antunes (iMM) in Lisbon, and the leader of the research group Biology and Physiology of Malaria. Causative agent of malaria, interacts with its mammalian host. Some of the main questions her lab aims to understand are: What are the host mechanisms for sensing Plasmodium liver-stage infection? Does Plasmodium have evasion strategies to subvert host responses? How does Plasmodium fulfill its nutritional requirements to generate thousands of new parasites? Does Plasmodium sense and respond to the host nutritional status? Maria has received several awards and honors throughout her career such as the European Science Foundation Young Investigator (EURYI) award in 2004, Prémio Pessoa in 2013, EMBO member in 2016, Pfizer award in 2017 and Sanofi – Institut Pasteur 2018 Award in the Mid-Career category.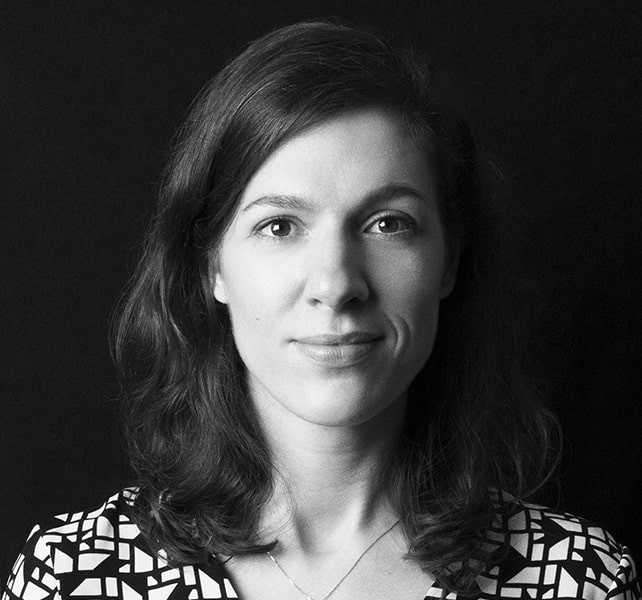 Marine Utgé-Royo
With a Master in Development Economics and International Development at Sciences Po, Marine Utgé-Royo worked at the French Ministry of Foreign Affairs as a project manager for sustainable urban development. Thanks to this experience, she started freelancing in Portugal as a consultant in sustainable development. In 2018, she joined Tesselo, a company trying to tackle environmental challenges using the power of satellite imagery and artificial intelligence. She is now a partner and head of sustainability.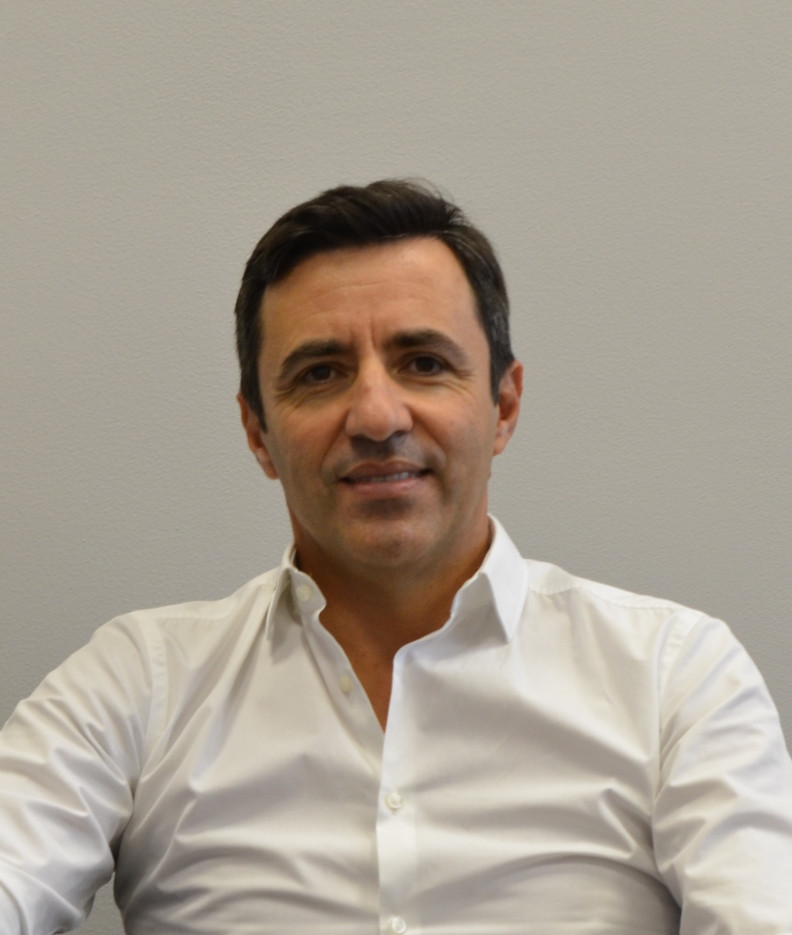 Miguel Garcia
Miguel Garcia is President and CEO of TechnoPhage, SA and Member of the Board of Directors of Vector B2B. He is Associate Professor at Instituto Universitário Egas Moniz. Garcia has a degree in Pharmaceutical Sciences, followed by a PhD in Pharmacy and an MBA at the Portuguese Catholic University. He has more than 20 years of experience in the biotechnology industry in business development, management and strategy, finance, and intellectual propriety.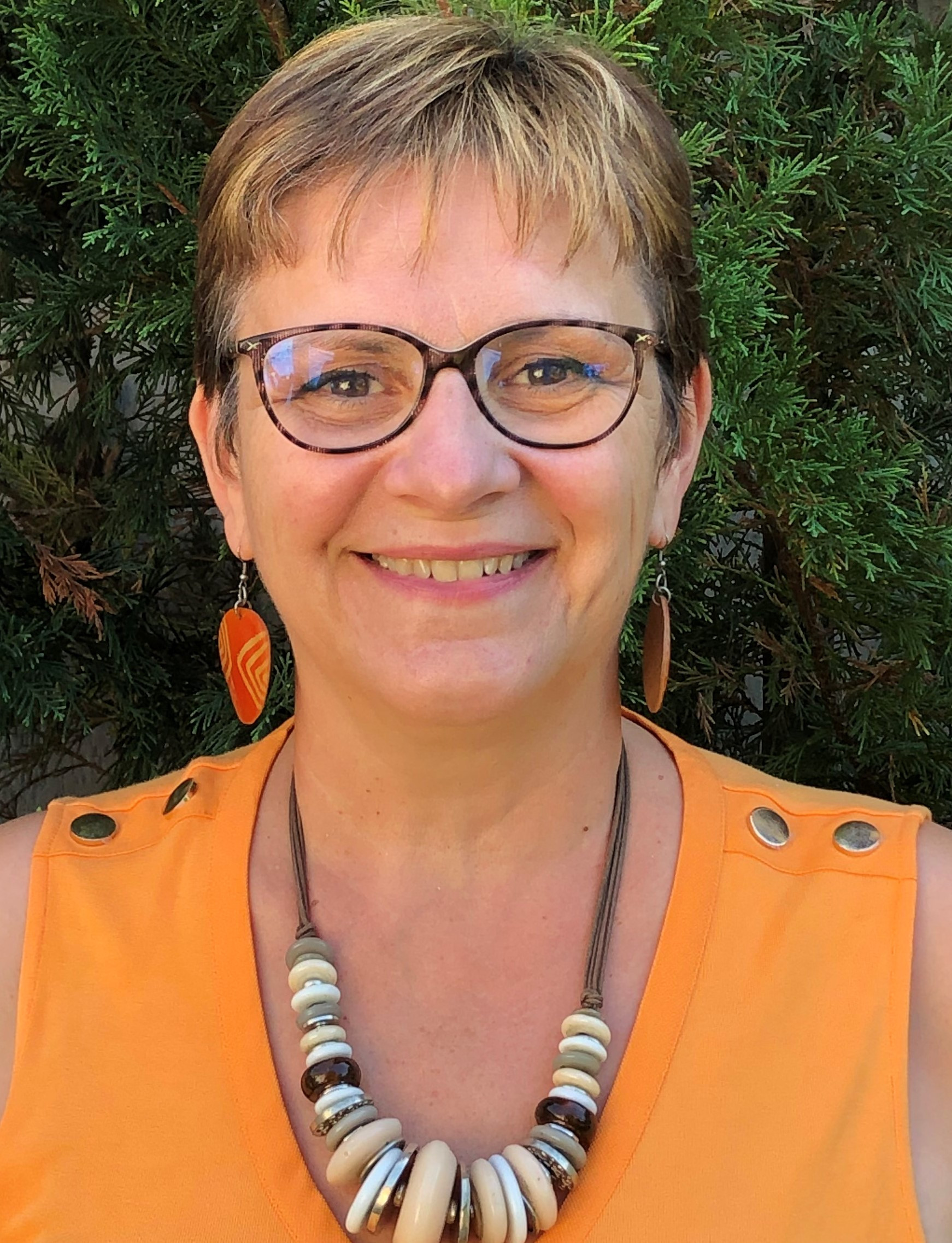 Nathalie Boulay-Laurent
A lawyer, then deputy to the administrative head of the CNRS Institute of Physics, responsible for the coordination of the Valuation, Legal and European and International Affairs Poles, Nathalie Boulay-Laurent joined the Delegation for European and International Affairs of the French Ministry of Higher Education, Science and Innovation in January 2021. National contact point for Horizon 2020 for FET NCPs and Science Infrastructures, Nathalie Boulay-Laurent is currently deputy to the head of the department Support to Higher Education and Research Operators and responsible for the coordination of the French network of national contact points.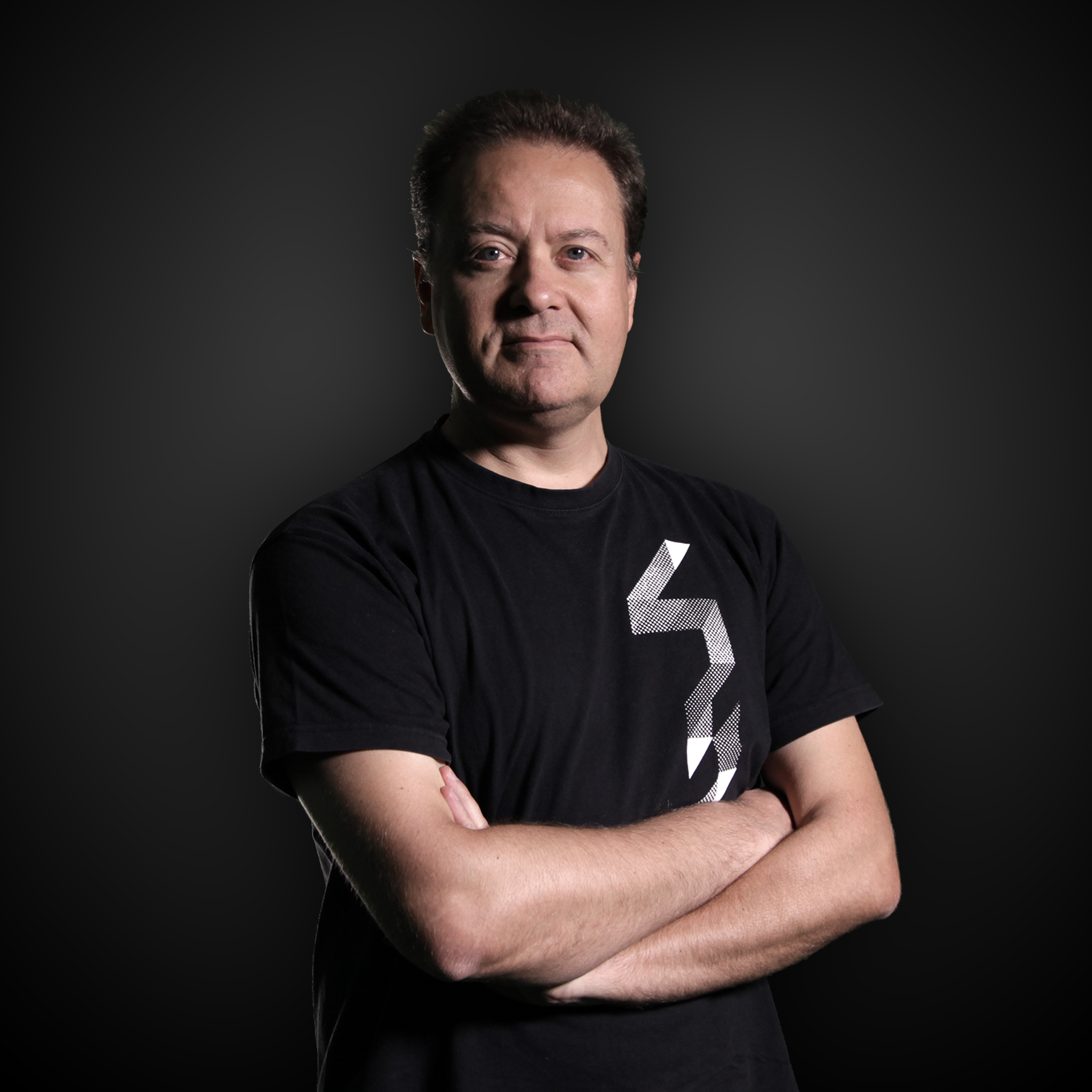 Olivier Crouzet
With a scientific background, Olivier Crouzet got a Master degree as an IT engineer. During scholarship, he acted both as a technical assistant and a teaching assistant. After 2 years as system administrator in the 3rd French Internet service provider, he developed during thirteen years a well-known IT school which became a French major institution. He designed the pedagogical model, and made it evolve. Based on this educational success, a new IT school '42' is created in 2013, promoting an even more advanced training methodology, called Peer-Learning. Olivier Crouzet designed this model: 100%-project-based, without any teacher, lecture, nor knowledge transfer. Students debate, exchange ideas, try, fail, try again, to reach the goal, and finally evaluate their peers. Founded and funded by Xavier Niel, owner of one of the four French telecom companies, '42' is totally free for the students. In this spirit of social opening, Olivier Crouzet, while still evolving the pedagogical model for the school and its worldwide network, is also promoting evolution in the French education system through various conferences.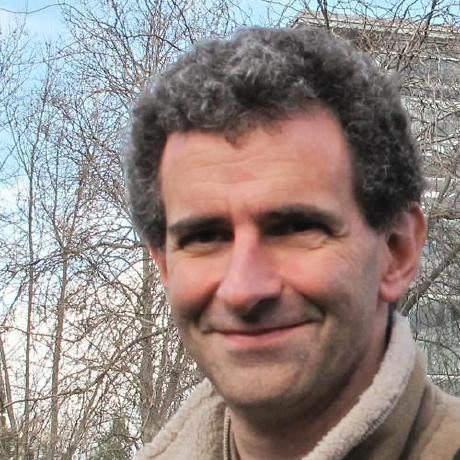 Olivier Hagolle
Researcher at the CESBIO laboratory in France and engineer at the CNES, French Space Agency. His research focuses on time series of optical remote sensing images with high resolution. As leader of CESBIO's Observation Systems team, he also seeks to understand passive and active microwave and in situ measurements , a mission that still has a long way to go. Olivier Hagolle is lead author of the MAJA software for multi-temporal cloud detection and atmospheric correction.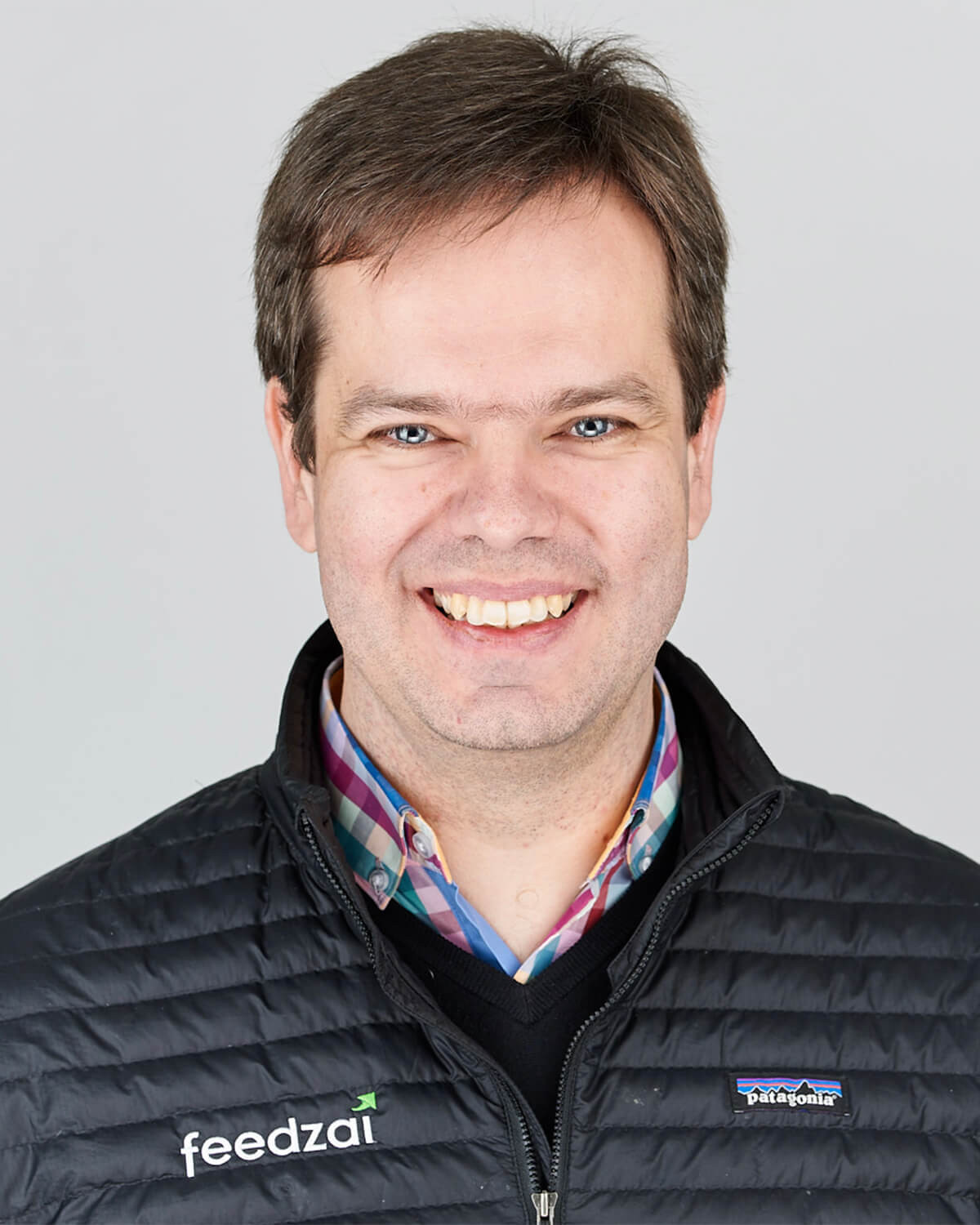 Paulo Marques
Paulo Marques is CTO and co-founder of Feedzai, a data science and machine learning risk management company. Before coming to Feedzai, Paulo was director of the Professional Masters in Software at Carnegie Mellon University-Portugal, with other positions at Carnegie Mellon University and the University of Coimbra. He has been in charge of several projects for the European Space Agency, Microsoft Research and Siemens, among other companies. Paulo has a PhD in Distributed Systems and is the author of more than 40 scientific papers and a book. He is scientific director of the CMUPortugal program and member of the Forbes Technology Council.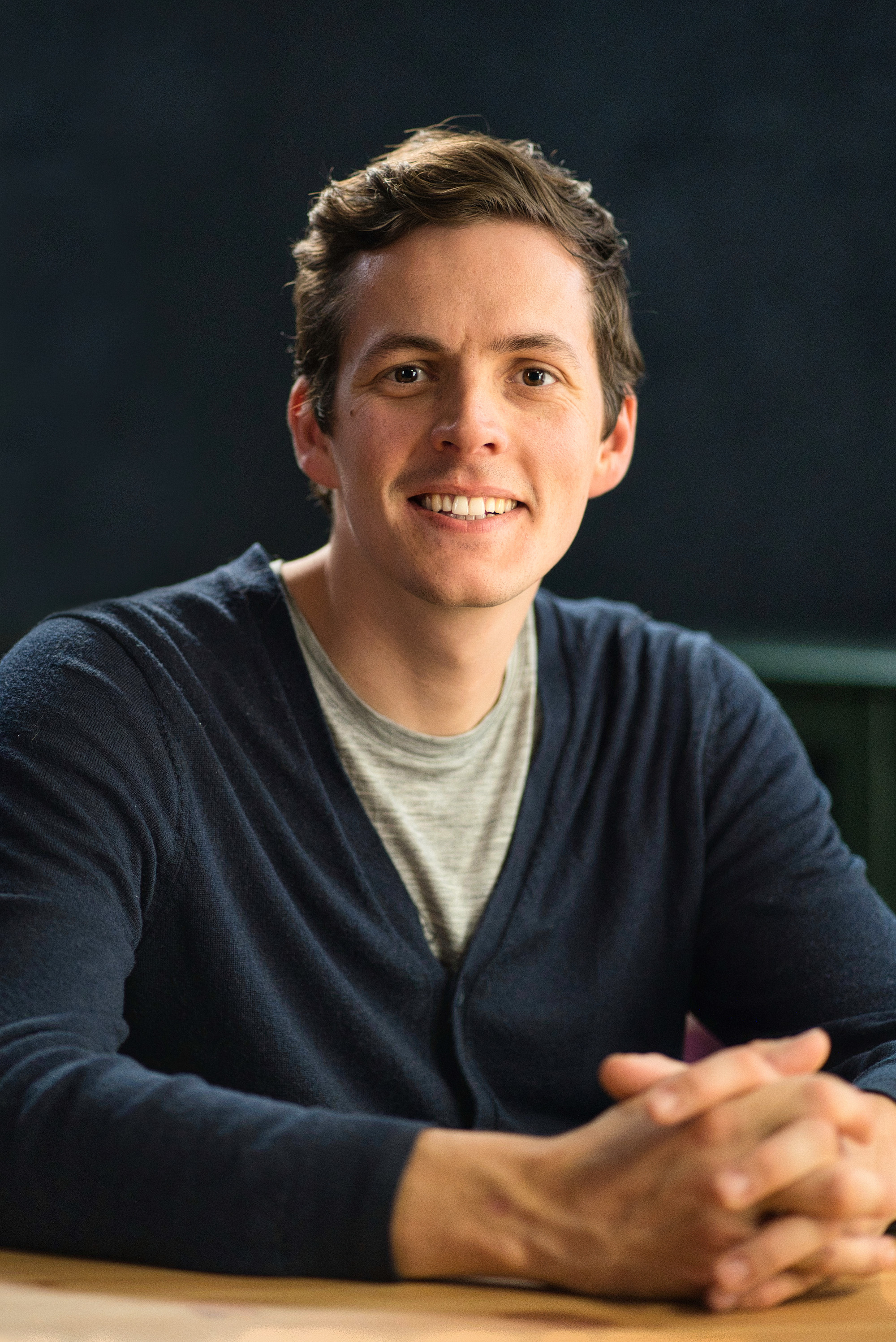 Pierre Bahurel
Pierre Bahurel, an oceanographer, is director of Mercator Ocean. He founded his oceanography-based organisation 20 years ago with the aim to contribute to the conservation and sustainable use of oceans, seas and marine resources. The organisation has developed complex ocean simulation systems (numerical models) based on ocean observation data (satellite and in situ ) that are able to describe, analyse and predict the physical and biogeochemical state of the ocean at any time, at surface or at depth, at global scale or for a specific area, in real time or in delayed mode. It was founded and is funded by the five main French institutions involved in operational oceanography: CNRS (National Centre for Scientific Research), Ifremer (French Research Institute for the Exploration of the Sea), IRD (Research Institute for Development), Météo-France and SHOM (Hydrographic and Oceanographic Service of the French Navy).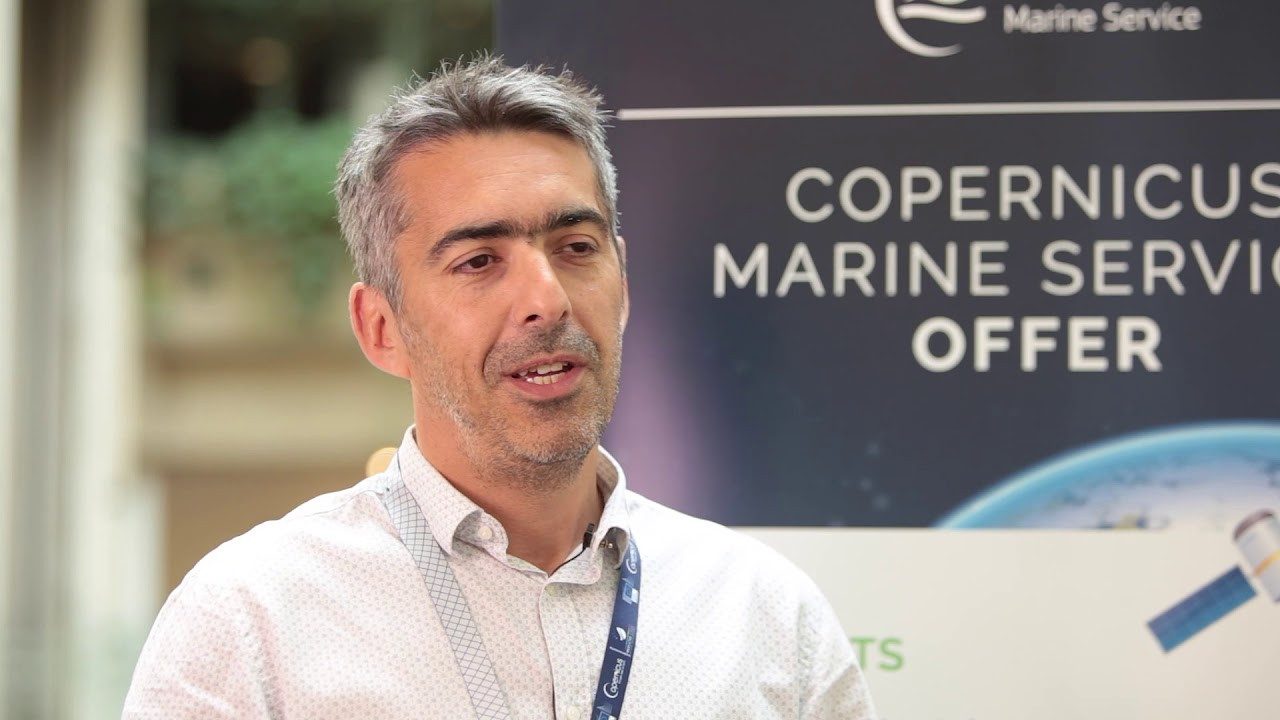 Pierre Dubuc
Pierre Dubuc is co-founder of OpenClassrooms, the leading online education platform in Europe with over 2 million unique visitors every month. Pierre met Mathieu Nebra in 1999, they were both teenagers, passionate about computers and programming. In 2013, after years of promoting online education, they created together in Paris OpenClassrooms, a company with a mission: to make education accessible to all through professional training leading to a diploma, 100% online. Thanks to an approach based on mastery of pedagogy, application projects and individualised tutoring, the platform offers students access to the high-potential jobs of the future, particularly in the fields of digitalisation, data analysis and design. Among other accolades, Pierre was included in Forbes' "30 under 30" ranking in 2016; in May 2019, OpenClassrooms was named "Next European Unicorn" at the Viva Technology event.
Raphaël Troncy
Raphaël Troncy holds a Master's degree in Computer Science from Joseph Fourier University in Grenoble, France, after spending a year at the University of Montreal, Canada. He received his PhD at the National Audiovisual Institute (INA) in Paris in 2004, and then did ERCIM Research Associate postdoctoral work at the National Research Council (CNR) in Pisa, Italy in 2005, and at the National Research Institute for Mathematics and Computer Science (CWI) in Amsterdam, the Netherlands in 2006, where he worked as a researcher until 2009. Since then, he has been an associate professor at the EURECOM Institute. Raphaël Troncy is also co-chair of the W3C Media Fragments Working Group and W3C Incubator Group on Multimedia Semantics. He led CIT's participation in the EU FP6 K-Space Network of Excellence. He is now the principal investigator of a number of French (ACAV, ASRAEL, DataLift, DOREMUS, NexGen-TV, WAVE) and European (FP7 LinkedTV, FP7 MediaMixer, FP7 Petamedia, CIP PSP Apps4Europe, AAL ALIAS) projects where semantic web, information extraction and multimedia analytics technologies are used together. His research interests comprise semantic web and multimedia technologies, knowledge representation, ontology modelling and alignment, and web sciences. Raphaël Troncy is an expert in audiovisual metadata and the combination of existing metadata standards with current wemantic web technologies. He works closely with the standardization body IPTC and the European Broadcasting Union on the relationship between news architecture and semantic web technologies.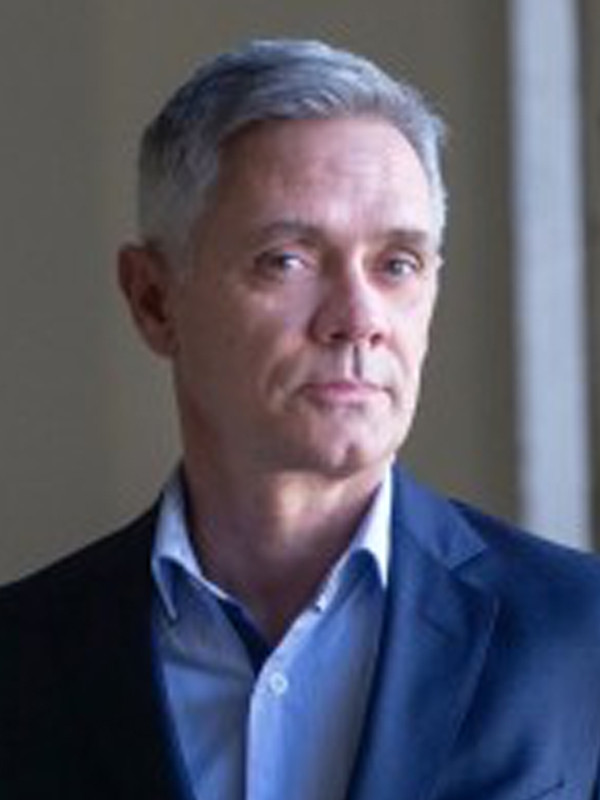 Ricardo Conde
Ricardo Conde, 55 years old, is the father of two beautiful girls. He holds a degree in Electrical and Computer Engineering from IST – Technical University of Lisbon and a postgraduate degree in Space Technologies. He began his professional career in 1991, having been linked to the Aeronautics and Space sector since 1993 with the participation in several National and International programs, in particular in Space and Ground segments. In 2019 Ricardo joined the Portuguese Space Agency, Portugal Space as a member of the board. About one year later, Ricardo Conde was appointed President of the Portuguese Space Agency. He represents Portugal in the ESA, ESO and SKAO councils. He is member of the GSA Admin board.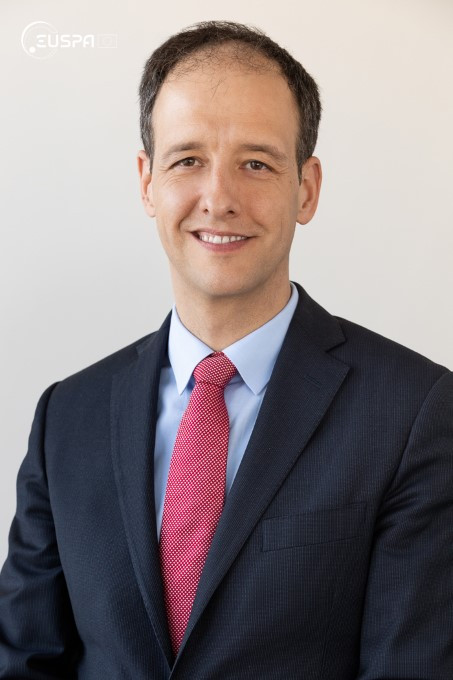 Rodrigo da Costa
On 16 October 2020, Rodrigo da Costa took up his duties as Executive Director of the European Union Agency for the Space Programme (EUSPA), formerly the European GNSS Agency (GSA). Prior to this, he was the Galileo Services Programme Manager from March 2017. Before joining the GSA, Rodrigo da Costa held several senior project management, business development, and institutional key account management positions in the space industry, in the areas of human space flight, exploration, launchers and R&D. Rodrigo da Costa holds a degree in Aerospace Engineering from the "Instituto Superior Tecnico" in Lisbon, a Master's degree in Aerospace Engineering from the University of Delft, and an MBA from the EuroMBA consortium of Business Schools.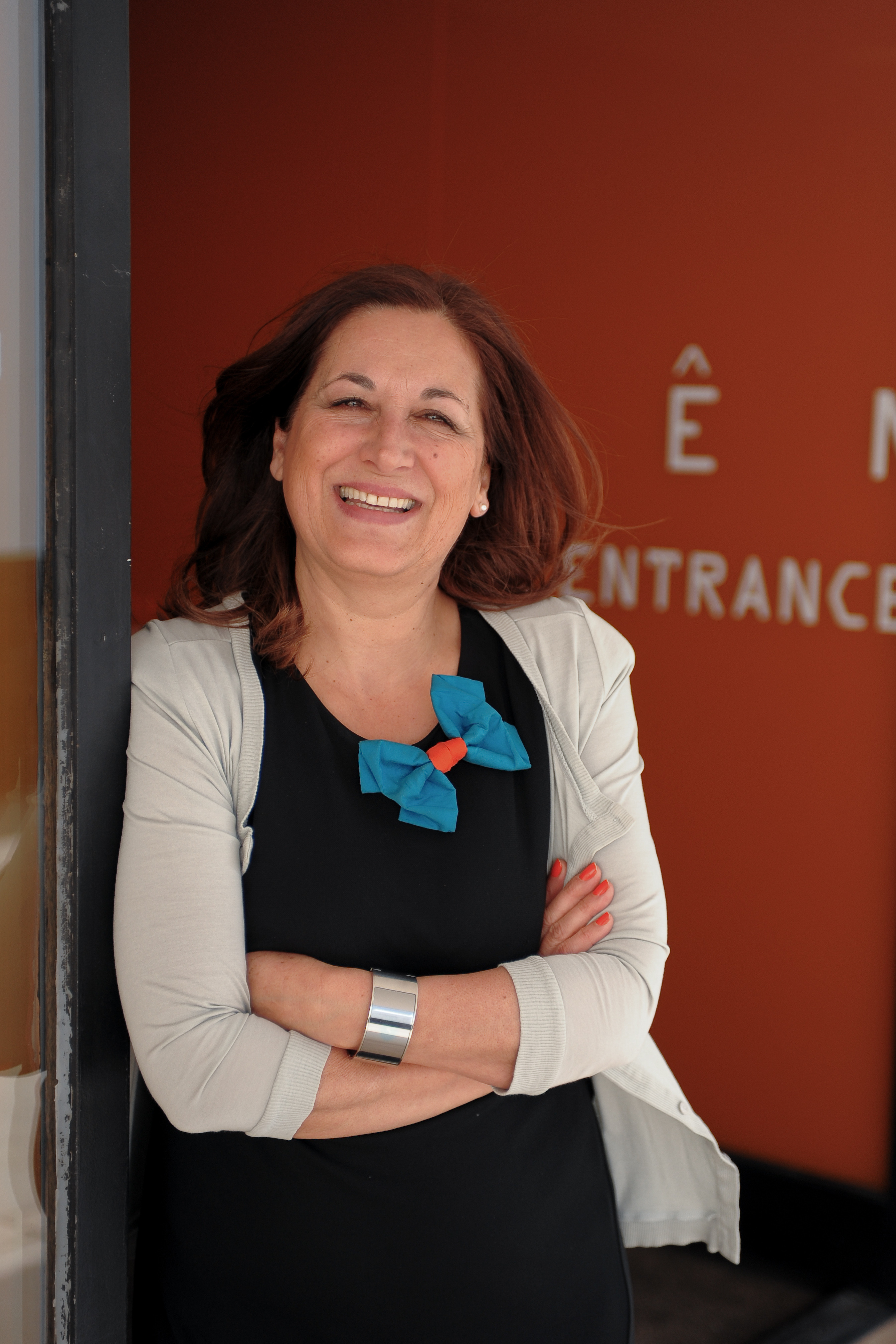 Rosalia Vargas
Rosalia Vargas is president of Ciência Viva - National Agency for Scientific and Technological Culture and director of the Pavilion of Knowledge - Ciência Viva Centre. Since 1996, she has led the creation of a network of science centres in Portugal, currently with 20 members. She was president of Ecsite - European Network of Museums and Science Centres, Brussels (2013-2015) and is on the board of ASTC - American Association of Science and Technology Centres, based in Washington DC. Her academic and professional background covers the areas of education, media studies, political leadership and scientific and technological culture. Rosalia was elected councillor for Education, Youth and Culture at Lisbon City Hall (2007- 2009). She is a member of the National Education Council, the Advisory Board of the Open University, the International Committee of the Copernicus Science Center, Warsaw, the Steering Committee of EMME - Euro-Mediterranean and Middle East science education project. She is also a member of the discussion group of the project Museums in the Future, of the Ministry of Culture of Portugal. Rosalia was awarded the Gender Equality Award for Women in Science.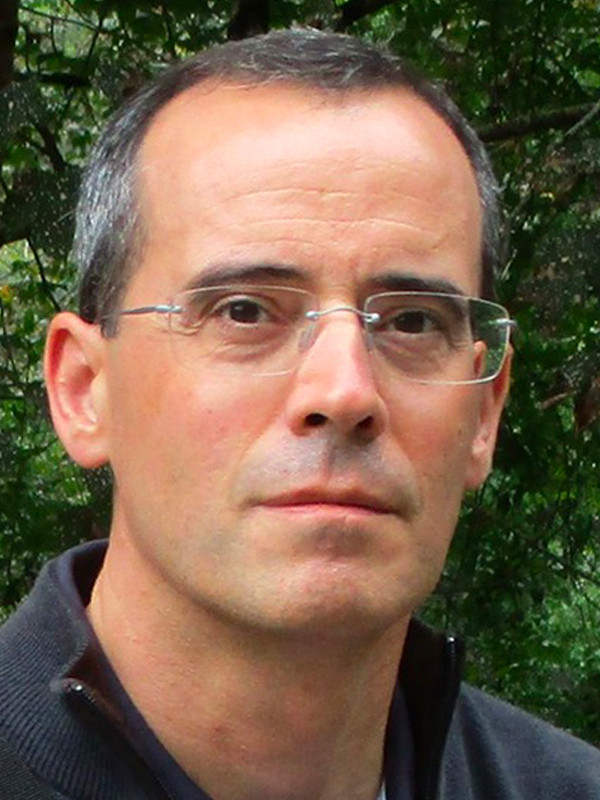 Rui Henrique
Rui Henrique received a Medical Degree from the Abel Salazar Institute of Biomedical Sciences of the University of Porto (ICBAS-UP) in 1992. After completing the general medical internship at Hospital Geral de Santo António – Porto, he became resident in Anatomic Pathology at the Portuguese Oncology Institute of Porto (IPO-Porto). During this period, he subspecialized in hematopathology, with a training period at the University Hospitals in Leuven, Belgium. Rui has a PhD in Medical Sciences (Molecular Pathology) from ICBAS-UP, in part performed at Johns Hopkins University, Baltimore, USA. He was Director of the Department of Pathology of IPO, supervising the diagnostic areas of hematopathology, uropathology and nephropathology. From 2019 he is Chairman of the Board of Directors of IPO Porto. Rui is "Aggregate" professor of Pathology and Molecular Genetics from ICBAS-UP, and Invited Full Professor at the Department of Pathology and Molecular Immunology, also at ICBAS-UP. His research interests are mainly focused in uropathology and hematopathology, in particular on the role of epigenetic alterations in tumorigenesis, as well as the development of novel cancer biomarkers based on the epigenetic and genetic characterization of tumours.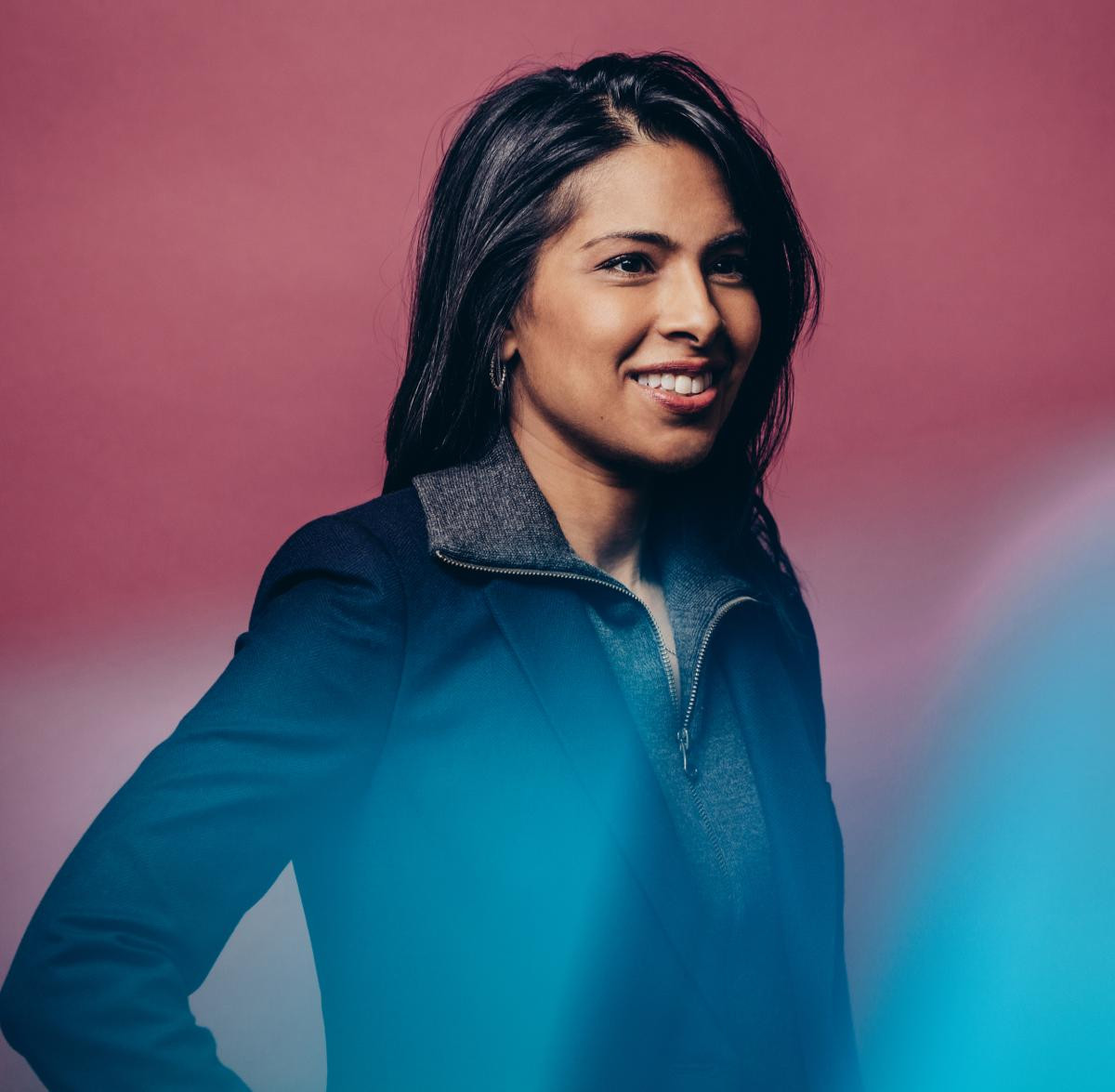 Sangeeta Bhatia
Sangeeta is a biomedical researcher, MIT professor, and biotech entrepreneur who works to adapt technologies developed in the computer industry for medical innovation. Trained as both a physician and engineer at Harvard, MIT, and Brown University, Bhatia leverages 'tiny technologies' of miniaturization to yield inventions such as human microlivers that model human drug metabolism and liver disease, as well as responsive nanoparticles and nanoporous materials that can be engineered to diagnose, study, and treat a variety of diseases, including cancer. She and her trainees have launched multiple biotechnology companies to improve human health. As a prolific inventor and passionate advocate for diversity in science and engineering, Bhatia has received many honors including the Lemelson-MIT Prize, known as the 'Oscar for inventors,' and the Heinz Medal for groundbreaking inventions and advocacy for women in STEM fields. She is a Howard Hughes Medical Institute Investigator, the Director of the Marble Center for Cancer Nanomedicine at the Koch Institute for Integrative Cancer Research at MIT, and an elected member of the National Academy of Sciences, the National Academy of Engineering, the American Academy of Arts and Science, the National Academy of Inventors, the National Academy of Medicine, and Brown University's Board of Trustees.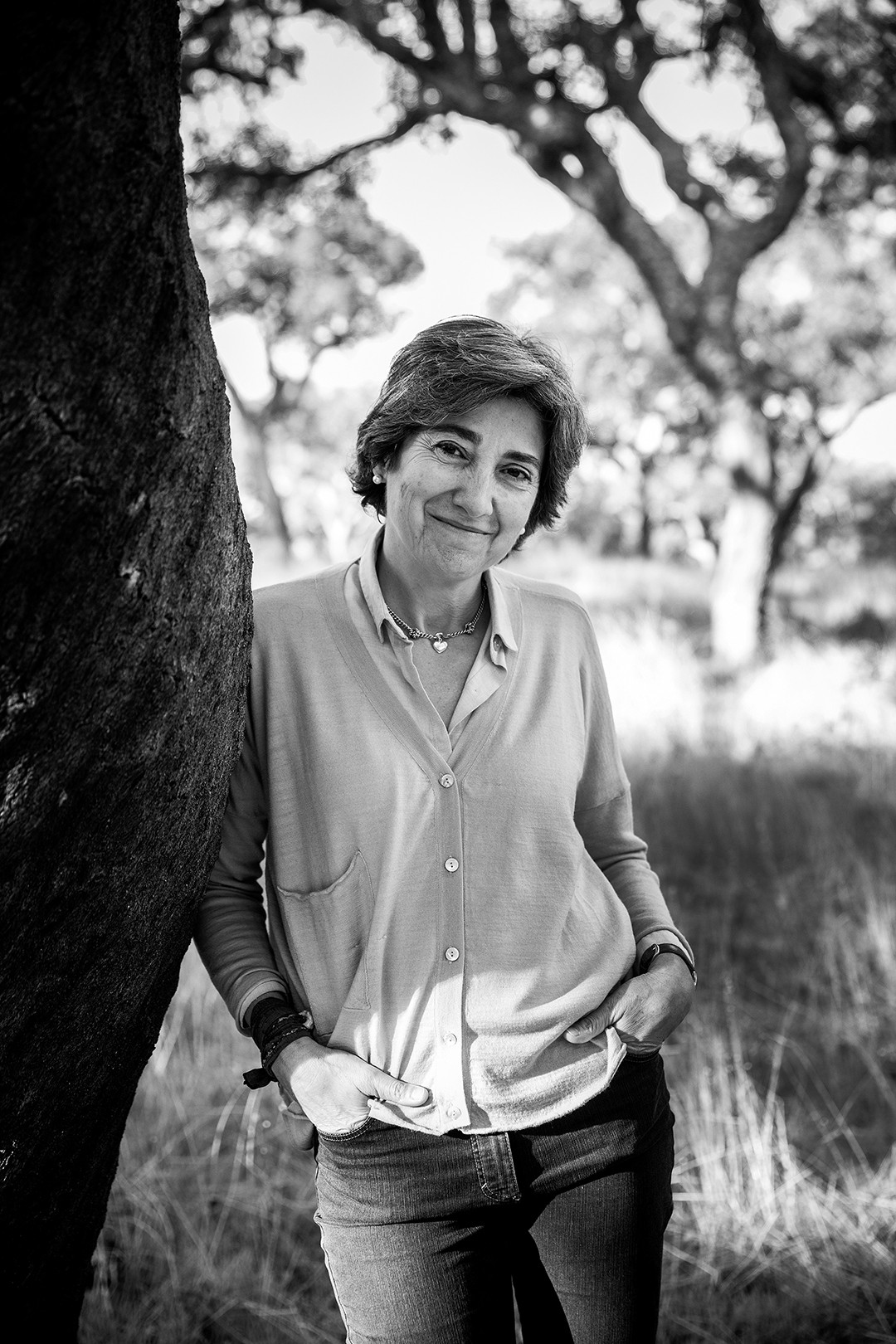 Teresa Pinto-Correia
Teresa Pinto-Correia is a geographer, Professor at the University of Évora, with a record of publications on the processes of change in European rural landscapes at multiple scales. She has long worked with Mediterranean land use systems, their management, as well as tensions and synergies in the multiple transitions between production, consumption and protection of the countryside. Director of MED , where a systemic and interdisciplinary research is applied to Mediterranean agriculture and environment. Coordinator of the Associate Laboratory CHANGE – Global Change and Sustainability Institute. Vice-Chair of the Mission Board on Soil Health and Food, from Horizon Europe.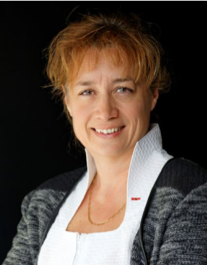 Véronique Perdereau
Véronique Perdereau is Vice President Europe - Sorbonne University and professor of robotics at the Faculty of Science and Engineering of the same university. She was responsible for several master specialities from 2004 to 2017 and for the training committee of the University Institute of Health Engineering at Sorbonne Universities from 2014 to 2017. She has invested heavily in KIC Health (EIT Health) since 2015, and she is the director of education for France, and responsible for masters and doctorates for Europe. Verónique Perdereau conducts research in robotics at the Institute for Intelligent Systems and Robotics (ISIR: Sorbonne University/CNRS). She coordinates the European HANDLE project from 2009 to 2013, for which she received the Europe Stars award in 2014.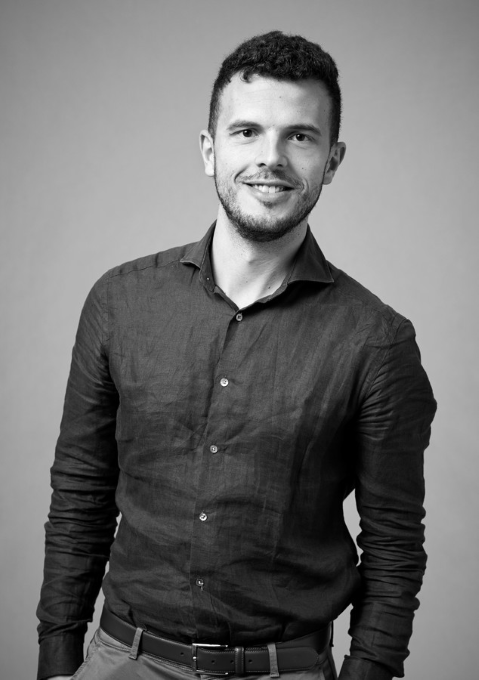 Vítor Espírito Santo
Vítor Espírito Santo is director of the Cellular Agriculture Department at Eat Just, Inc, based in San Francisco (USA). Vítor completed an integrated master's degree in Biomedical Engineering at the University of Minho in 2007 and a PhD in Tissue Engineering, Stem Cells and Regenerative Medicine in 2012 algo at the University of Minho and Kyoto University, Japan. He then worked as a researcher at Instituto de Biologia Experimental e Tecnológica (Oeiras) in the area of advanced cellular models of disease. After a brief period at Immunocore (Oxford, UK) as a senior researcher in the Pre-clinical Department for Oncological Immunotherapy, Vítor embarked on a career in food biotechnology, applying the concepts of tissue engineering, molecular biology, culture and bioprocess of animal stem cells to develop cultured meat. The project he coordinates has overcome an important hurdle by securing the world's first approval for the sale and consumption of cultured meat by the food safety authorities in Singapore in 2020.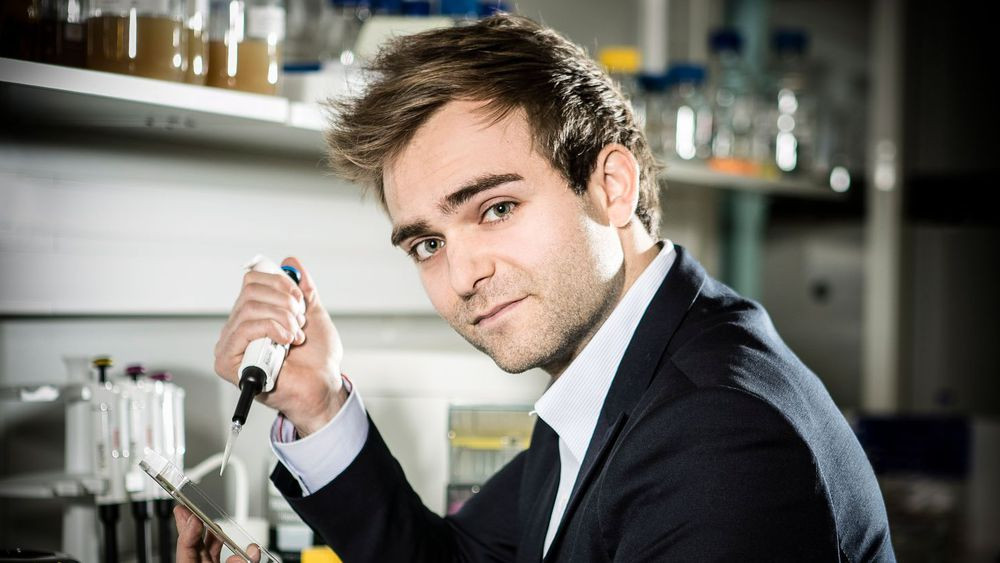 Xavier Duportet
Xavier Duportet studied at AgroParisTech (PG 06), Ohio State University, USA, University of Auckland, New Zealand, CRI, Institut Pasteur, MIT and INRIA, obtaining in these last two his PhD. As CEO and co-founder of Eligo Bioscience since June 2014, he has been recognised for having developed with his team advanced genetic techniques to create antibiotics capable of targeting certain bacteria while sparing the rest of the bacterial flora. His work has been published in the journal Nature. He is also the founder of the Hello Tomorrow competition, which has been evangelising deeptech since 2014. To "get researchers to question how to turn their research into a product and come up with solutions that will change the world", the entrepreneur launched the DeepTech Founders support programme with Bpifrance in 2018. Two years later, the framework is looking for future participants for its fifth session.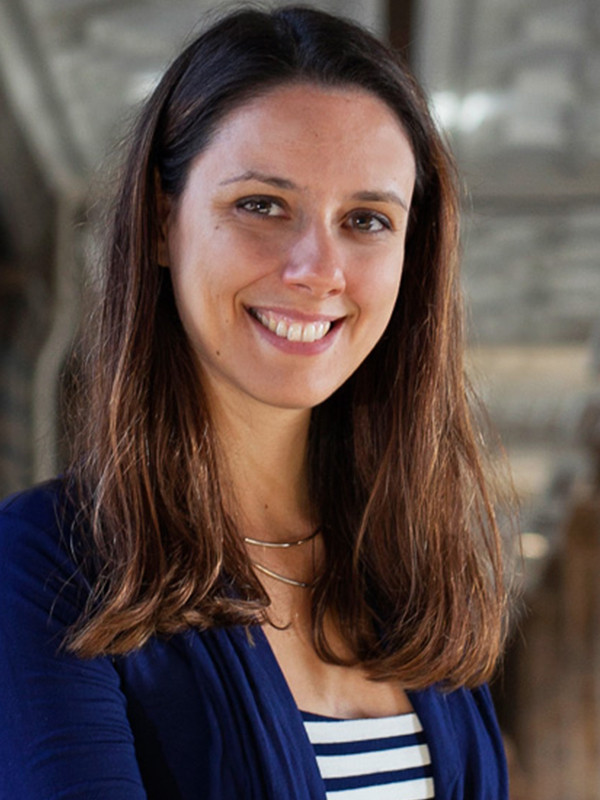 Zita Martins
Astrobiologist Zita Martins is an associate professor at Instituto Superior Técnico (IST, Lisbon), co-director of the MIT-Portugal Programme, and advisor for Science, Innovation and Digital Transition to the President of the Portuguese Republic. Her scientific interests include the detection of extra-terrestrial life signs in space missions, and the potential contribution of meteorites and comets to the origin of life on Earth. She has a degree in Chemistry from IST (Lisbon) and a PhD in Astrobiology from Leiden University (The Netherlands). She was visiting scientist at NASA Goddard and visiting professor at the University of Nice-Sophia Antipolis (France). In 2009 she was awarded a fellowship by the Royal Society with and remained at Imperial College London (UK) until 2017. Zita Martins is co-investigator of the OREOcube and EXOcube projects of the European Space Agency, to be installed in the International Space Station. She is the Portuguese representative of the Executive Committee of the European Astrobiology Network Association, a member of the ESA Life Sciences Working Group, the ESA Exploration and Solar System Working Group, and the European Committee for Space Science. She was selected by the BBC television channel as Expert Scientist Women. Her portrait was painted for the Royal Society's exhibition on successful women in science and in 2015 she was appointed Officer of the Military Order of Sant'Iago da Espada by the President of the Republic.